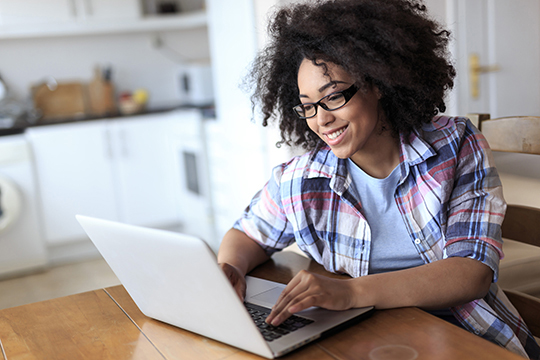 Our Women's Health Services
For women in their young adult to senior years, CHPG Women's Health Orchard offers the following services at our women's health clinic:
Annual pelvic and breast exams
Cystoscopy
Pregnancy guidance and care
Cancer screenings
Menopause management
Minimally invasive laparoscopic surgery
Periurethral injections
Prenatal nutrition counseling
STD treatment
Treatment for urogynecologic conditions, such as pelvic organ prolapse, urinary incontinence, and mesh complications
Ultrasounds
Gynecology

Centura Health Physician Group (CHPG) Women's Health Orchard is conveniently located in the Orchard Neighborhood Health Center inside St. Anthony North Health Campus. We believe in creating a confidential atmosphere of compassion and trust. At CHPG, we respect your individual preferences and encourage you to actively participate in your preventive and gynecological care to protect and maintain optimum health.

Visit with one of our Westminster women's health specialists:

Abnormal bleeding
Abnormal pap smears
Endometriosis
Fibroids
Menopause and perimenopause
Benign ovarian conditions
Premenstrual syndrome
Painful menstruation
Sexuality concerns
Sexually transmitted diseases (STDs)
Urinary incontinence

Gynecologic care for teens

At CHPG Women's Health Orchard, our experienced gynecologists foster a warm, supportive and comfortable atmosphere where teens can receive gynecologic care comfortably. The American College of Obstetricians and Gynecologists (ACOG) recommends every girl schedule her first visit with a gynecologist between the ages of 13 and 15. A typical teen gynecologic appointment consists of a regular health exam and compassionate conversations around:

Breast anatomy
Menstrual cycles
Sexuality concerns
Risks for sexually transmitted infections
Risks for alcohol and substance abuse
Sexual intimidation

Our Westminster gynecologists treat and care for adolescents concerning:

Pregnancy
Delayed/early onset of menses
Hormonal problems
Sexually transmitted diseases (STD's)
Ovarian cysts
Pelvic masses
Pelvic pain
Polycystic ovary syndrome
Breast discharge
Breast masses

If you have any questions about puberty or are looking to receive the HPV vaccine, we are here to help.
Obstetrics & Prenatal Care

The obstetricians and women's health providers at CHPG Women's Health Orchard are committed to guiding you through your pregnancy and providing prenatal care that is designed for the health of you and your baby.

Throughout each stage of your pregnancy, your appointments with your obstetrician will not only monitor your health, but offers you the opportunity to ask questions and feel confident you are prepared for the next step of your pregnancy and when the time comes, your delivery.  

Prenatal care services:

prenatal wellness visits
diagnostic tests
labs
ultrasounds
nutrition counseling and education
Group Prenatal Care

Expectant mothers will meet other pregnant women with due dates close to theirs and their health care team. Partners and support people can join as well. These visits include individual check-up with additional time in a group setting.

These 10 sessions offer you a way to share learning and experiences with other pregnant women to:

Learn more about pregnancy
Be better prepared for birth 
Be better prepared to care for your baby
Participate more in your health care
Have more time with your provider
Each group visit lasts about 2 hours. Groups start and end on time so there is no waiting for appointments
These group classes have proven results* 
96% of women surveyed prefer receiving their prenatal care in a group setting 
33% less likely to have a preterm baby 
Higher breast feeding rates

*Statistics provided by Centering Healthcare Institute Inc.

For more information or to sign up, contact CHPG Women's Health:

Phone: 303-426-2580
Schedule your mammogram today

With mammogram screening locations throughout Colorado and western Kansas, scheduling your next mammogram at a place and time convenient for you is easier than ever. Many locations have 3D mammography, and whole breast ultrasounds ensures you have the most advanced screening possible, with the fastest results.
Meet Our Women's Health Providers
Patient Forms & Check-In Information
In order to streamline your appointment check-in process, we encourage you to activate a MyCenturaHealth account for online access to your patient portal via website or mobile app.
With an active MyCenturaHealth account you will have the ability to complete patient demographic and health history forms prior to your appointment. This will also allow you to communicate with your provider, receive health screening reminders, access test results, read progress notes and schedule future appointments.
If you are a new patient with a scheduled appointment and need a MyCenturaHealth activation code please call 866-414-1562.