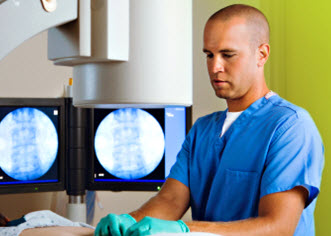 As specialists in pain management, we can:
Thoroughly assess and accurately diagnose your condition
Develop a comprehensive pain relief plan specific to your needs
Provide targeted treatments that deliver medicine right where you hurt
"Turn off" pain signals or disrupt their communication with your brain
Provide therapeutic and diagnostic support in preparation for surgery
Our Locations
Dimensions Pain Management welcomes new patients and accepts most insurance plans. Our three locations in Louisville, Westminster and Lakewood make pain management care convenient for patients who need lab work, diagnostic imaging or surgical procedures. Please call for more information or to schedule your pain relief consultation at any of our locations.
Patient Forms & Policies

We will make every effort to make your visit as pleasant as possible. As pain specialists, we treat all types of painful conditions with a comprehensive approach. You have been referred to our office for evaluation of your painful condition and an explanation of possible treatment options. In order to make the best recommendations for your particular case, we may need additional tests, such as CT scans, X-rays, and MRIs. We also need to know your general medical condition and history, as these might affect the choice of treatments prescribed.

We have included forms for you to complete prior to your appointment. It is very important that you complete these forms accurately and completely. If you have any questions about how to complete the forms, please call our office and we can assist you. We are happy to discuss your case with your primary care provider or other doctors involved in your care. Please be sure to provide an accurate address and phone number for your medical provider(s), to insure the information is forwarded correctly. 

Please complete these forms and bring with you to your appointment. If you are unable to complete forms in advance, please arrive 20 minutes early.

Formas en español. Descargar y completar la forma antes de su cita.

Read our Notice of Privacy Practices.