Health Promotion Clinics
Volunteers and staff nurses provide free, essential, life-saving monthly health screenings for low-income elderly who reside in 20 rent-subsidized apartment buildings throughout metro Denver. Learn more.
Client Advocacy
For our clients with more complex needs our Client Advocates provide assistance to support older adults and those with disabilities as they strive to cope with complex medical needs, psycho-social crisis, and life transitions which require direct collaboration with health care providers and diverse community resources so that they may continue to live independently, with dignity. Learn more.
HealthSET is emphasizing proactive wellness through community Health Coaching. HealthSET staff and trained volunteers provide heath coaching to clients who have an unmanaged chronic condition and need support to become their own heath advocates. Ultimately, improving quality of life as they learn how to manage their condition so that they stay out of the Emergency Department and hospital and continue to live independently.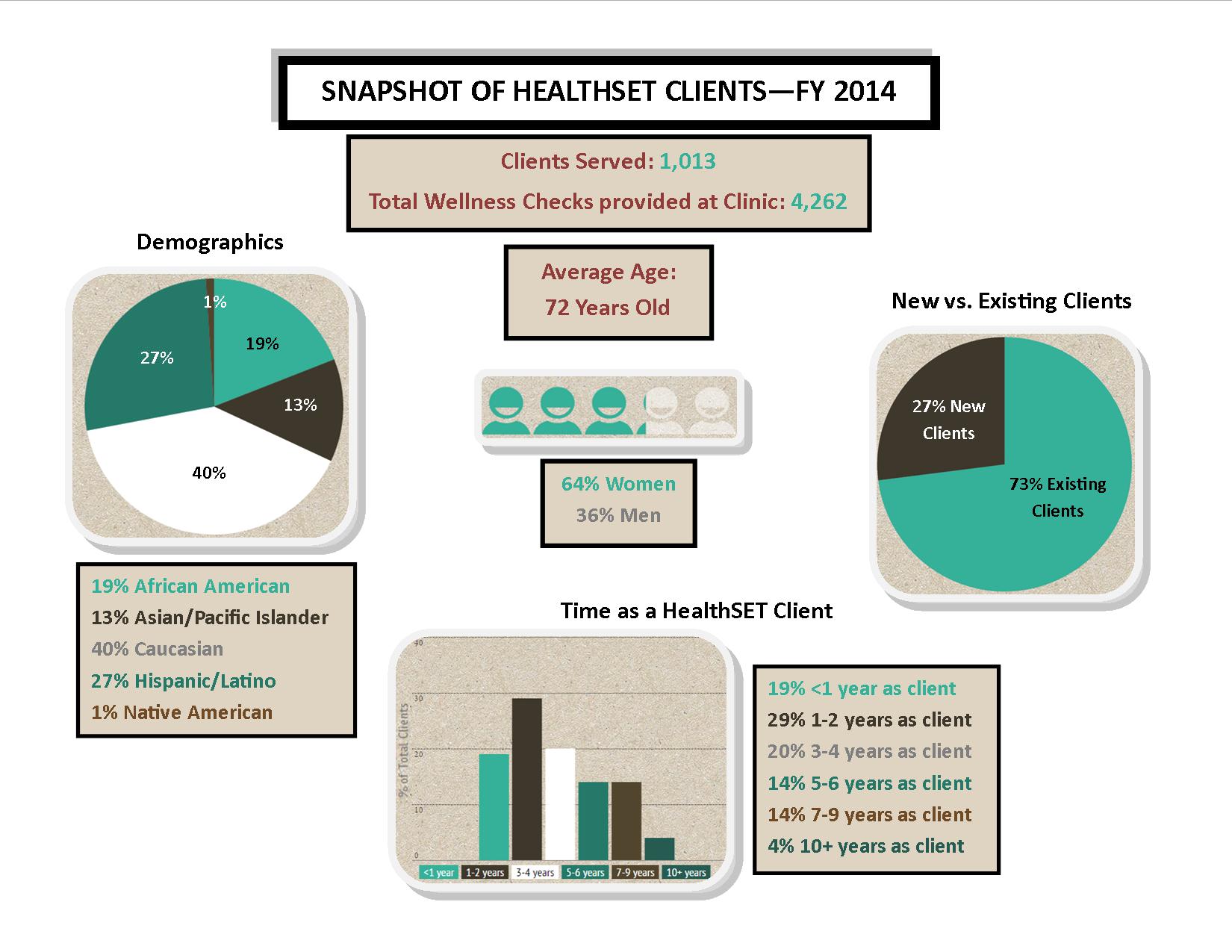 Snapshot of HealthSET Clients - FY 2014
As the client advocate at HealthSET, I am struck by how frequently I find myself asking, "If not us, then… who?"
HealthSET is a community health non-profit dedicated to the idea that the lives of the low-income elderly matter. We live this ideal out by providing free healthcare services to low-income elderly residing in subsidized high rise buildings throughout the Denver metro area. Read more.