Mercy Surgical Associates offer a wide breadth of surgical services providing essential local access to surgical procedures. They also provide 24-hour general and trauma surgery coverage, serving the urgent and often emergent needs of patients.
Mercy Surgical Associates is locally managed and operated by the Centura Health Physician Group, which integrates multispecialty and primary care physicians with hospitals and services across the state in a network that emphasizes the best technology and clinical capabilities.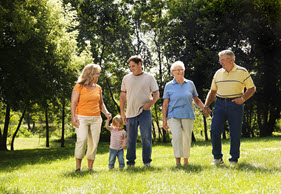 Mercy Surgical Associates Services
At Mercy Surgical Associates we offer surgeries such as colonoscopies, EGD's, thoracic surgery, gallbladder, hernia, appendectomies, bowel resections, colostomy, breast biopsies, lumpectomies and mastectomies.
Patient Forms & Check-In Information
In order to streamline your appointment check-in process, we encourage you to activate a MyCenturaHealth account for online access to your patient portal via website or mobile app.
With an active MyCenturaHealth account you will have the ability to complete patient demographic and health history forms prior to your appointment. This will also allow you to communicate with your provider, receive health screening reminders, access test results, read progress notes and schedule future appointments.
If you are a new patient with a scheduled appointment and need a MyCenturaHealth activation code please call 866-414-1562.
If you do not want to complete your check-in process via MyCenturaHealth, we ask that you arrive 30 minutes prior to your appointment to complete your patient forms.