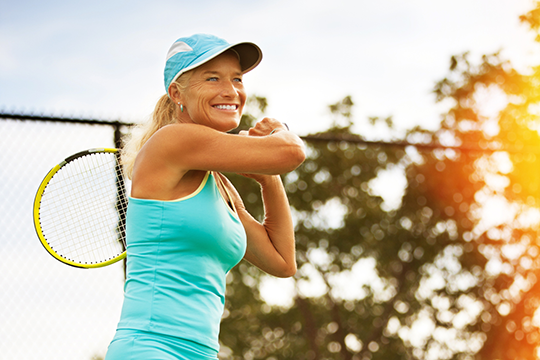 Find a Hand & Wrist Specialist
Whether you suffer from arthritis, injuries or deformities, hand and wrist surgery requires specialized treatment from an orthopedic surgeon with specialized training. OrthoColorado Hospital offers the most advanced hand and wrist care. Our board-certified orthopedic subspecialists are leaders in hand and wrist care and have completed extensive training to treat the most complex cases.
A Dedicated Team of Hand and Wrist Specialists

At OrthoColorado Hospital, orthopedics is all we do. When you have that level of focus, volume and expertise, it translates into the best care possible. However, we take it another step further. Our doctors specialize within orthopedics. This means that when you choose an OrthoColorado Hospital hand and wrist surgeon, you are choosing a doctor skilled in the most advanced surgical techniques involving the hand and wrist.

Our team also provides trauma care at St. Anthony Hospital – a Level I Trauma Center where the most severely injured patients from throughout the Rocky Mountain Region are taken for treatment. Once these patients are stabilized, OrthoColorado Hospital serves as the trauma referral center for follow-up orthopedic care and surgery.
Expertise to Treat the Toughest Hand and Wrist Conditions

OrthoColorado's hand and wrist specialists are highly regarded for their surgical expertise. Our board-certified orthopedic subspecialists are leaders in hand and wrist care and have completed extensive training to treat the most complex cases. From fracture care to complex reconstruction of small joint injuries to total wrist replacements, our surgeons are well versed in more than 400 hand and wrist procedures. 

Turn to our hand and wrist experts, if you are experiencing:

Arthritis
Carpal tunnel syndrome
DeQuervain's tenosynovitas
Dupuytrens contractures
Fractures
Ganglion cysts

Nerve injuries
Overuse disorders
Tendon problems
Trauma
Trigger finger
State-of-the-Art Techniques for Hand and Wrist Surgery

At OrthoColorado Hospital, our hand and wrist surgeons use state-of-the-art surgical techniques to repair a range of problems of the hand, wrist and forearm. Whenever possible, our surgeons offer minimally invasive procedures, which can reduce pain and recovery time. Whether you need joint restoration, an implant, fusion or correction, your doctor will work with you to determine the best treatment for your specific injury or condition.

Procedures Sought by Patients at OrthoColorado Hospital

Carpal Tunnel Surgery
Carpal tunnel release surgery is one of the more common outpatient procedures performed at OrthoColorado Hospital. The procedure takes approximately 20 minutes and offers patients long-lasting relief. OrthoColorado Hospital patients who have undergone the procedure report a 90 percent reduction in pain. To perform the procedure, a hand and wrist surgeon will create a 1.5 – 2 centimeter incision in the palm of the hand. The surgeon will release the transverse carpal ligament – a thick band of fibrous tissue that arches over the carpal bones of the hand – to relieve the pressure on your median nerve.

Fracture Surgery
At OrthoColorado Hospital, we are the hand and wrist fracture experts. Many fractures can be treated in a cast; however, when a fracture is displaced, meaning the bones have shifted out of place, surgical intervention will likely be required to reposition the bone and ensure that it heals in alignment. Our team's experience covering one of the busiest Level I Trauma Centers in the Denver area, means we treat a lot of badly injured hands, wrists and arms. We take the management of hand and wrist fractures to a higher level because of our team's tie to trauma care.

Revision Surgery
OrthoColorado's hand and wrist surgeons perform revision procedures for patients whose surgeries weren't as successful as expected or because of changes that occurred in the muscles, bones, tendons, ligaments and nerves after the surgery.

Trigger Finger Release
Our hand surgeons are experts at treating trigger finger, a painful condition that can cause a finger or thumb to catch or lock in a bent position. The condition won't go away without treatment. Our surgeons will first attempt nonsurgical interventions. The first treatment involves an injection that has been shown to heal the condition 40 percent of the time. Our hand surgeons will generally try two injections before recommending surgery. At OrthoColorado Hospital, trigger finger surgery is performed as an outpatient procedure. The surgery involves a small incision, just 1.5 to 2 centimeters long, in order to release the tunnel the irritated tendon is traveling through. The surgery will allow the tendon to move more freely and reduce pain, popping, swelling or lumps.

Wrist Arthroscopy
Many wrist surgeries at OrthoColorado Hospital can be performed using a small camera mounted on a thin fiber-optic tube, micro-sized tools and a series of small minimally invasive incisions. Arthroscopic procedures can be used to diagnose a condition, repair torn cartilage, reconstruct a ligament, perform fracture fixation, soft tissue debridement (smoothing or shaving of damaged tissue) and more. The procedures allow for faster healing and less pain.

Wrist Replacement
OrthoColorado's expertise in performing wrist replacements is one of the complex procedures that sets our team apart from other orthopedic providers. Wrist replacements, also called wrist arthroplasty, involve the replacement of damaged bone and cartilage in the wrist with an artificial joint made of metal and plastic components.
Schedule an Appointment
Our OrthoColorado Hospital surgeons practice at Panorama Orthopedics & Spine Center. Use the online scheduling tool to book an appointment with one of their highly renowned hand and wrist surgery specialists.