Orthopedics & Sports Medicine Specialists in Southwest Kansas
In orthopedics, every step counts.
Siena - Orthopedics brings a wide range of specialty orthopedic services to southwest Kansas with a primary focus on getting patients back to an active lifestyle as soon as possible. Our board certified, fellowship trained providers are here for you every step of the way.

We set high expectations for your recovery and strive to restore your function and range of motion. Our goal is to get you back to your favorite activities-whether it's walking, playing sports or keeping up with your grandchildren.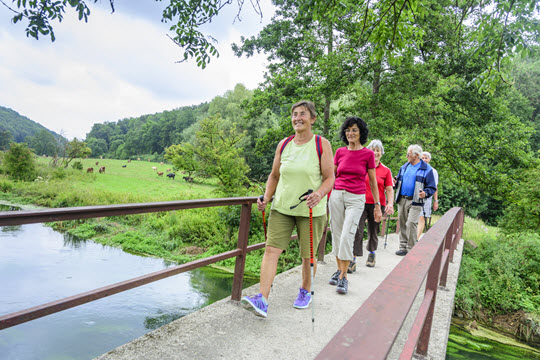 Orthopedic Specialty Services
Work Related Injuries
Adult and Pediatric Fracture Care
Arthroscopic Surgery
Hand Surgery
Total Joint Replacement Surgery
Shoulder Surgery
Spine Care
Sports Medicine
About Surgery

All orthopedic surgical procedures are performed at St. Catherine Hospital in southwest Kansas. Follow-up care is also provided locally, with the goal of keeping patients as close to home as possible for their care. Hospital patient rounding and routine follow-up care is also provided within the community.

Our rehabilitation department is highly trained to treat any orthopedic injury, and leads patients through physical, occupational and speech therapy, as needed, to get them back to their personal best.

We take time to talk with you and your family to explain your condition, answer all your questions, and develop a treatment plan that is most appropriate and most effective for you.
Our sports medicine specialists lead a growing sports medicine program offering both sports medicine specialty care as well as athletic training to over 20 Kansas schools that assists student athletes with all areas of health care both on and off the field. 
With the sports medicine program at Siena - Orthopedics, athletes on local and area sports teams can often set same-day appointments; a referral from another doctor is not necessary.
Sports Medicine Care & Services

We work with each patient to diagnose and provide the treatment option that will have you back in action as soon as possible.

Arthroscopic surgery of the shoulder, hip, knee, elbow and ankle

Non-surgical treatments include physical therapy, focused functional rehabilitation, as well as injection therapy that may consist of supplementation, steroids and platelet-rich plasma

Adult reconstruction of the hip and knee
Certified Athletic Training Services

All St. Catherine Hospital Athletic Trainers (AT) are certified by the NATA BOC and licensed by the Kansas Board of Healing Arts. AT's are healthcare providers who specialize in the prevention, assessment, treatment and rehabilitation of injuries and illnesses that occur to athletes and the physically active. They work closely with your coaches, local physicians, physical therapists, and orthopedic surgeons to provide a team of highly skilled professionals to care for injured athletes. AT's visit their schools each week and evaluate each injured athlete to determine the safest and quickest method to return them to their sport. They work with athletes on their rehabilitation and perform functional testing to determine when the athlete may return to practice and games.

What conditions do athletic trainers evaluate?

Athletic injuries                                       
Strength training                                                   -
Equipment/Brace recommendations             
Taping                                                                      
Work Comp injuries
Overuse conditions
Nutrition (Weight loss/Weight gain)
Protective equipment
Orthopedic injuries/conditions
Contact us to schedule an appointment or with questions about our orthopedic and sports medicine services.
Download and complete these forms prior to your appointment, or arrive 20 minutes early.
Formas en español. Descargar y completar la forma antes de su cita.
Read our Notice of Privacy Practices.