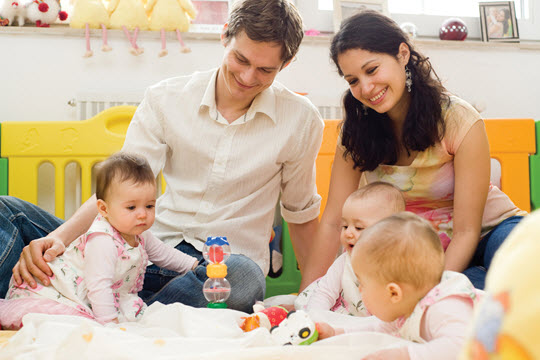 Our Maternal & Fetal Medicine Services
Comprehensive high-risk pregnancy care for you and your baby, coordinated and co-managed with the prenatal care you receive from your OB/GYN, family medicine doctor, or midwife
Appointments and ultrasounds at our high-risk pregnancy center when you need them, with your first appointment scheduled as soon as necessary for the health of you and your baby
Access to St. Francis Medical Center's Level III Neonatal Intensive Care Unit (NICU)
Meet Our Maternal & Fetal Medicine Providers
A pregnancy where you or your baby may have health problems means you want the expert care and attention from our experienced and highly skilled maternal-fetal medicine physicians.
Experts in diagnosing and managing health problems in babies and moms during pregnancy, our high-risk pregnancy doctors are board-certified OB/GYN physicians who have completed fellowships in maternal-fetal medicine who work together with your obstetric provider, to coordinate your care.
At Southern Colorado Maternal Fetal Medicine, our high-risk pregnancy doctors partner with you and your obstetric provider to keep you and your baby as healthy as possible.
Patient Billing & Payments
For patient visits after July 1, 2018. You will receive a bill from Centura Health. Learn more about Centura Health billing and payment options.
For patient visits billed prior to July 1, 2018. If you have any balance outstanding and owed to Southern Colorado Maternal Fetal Medicine after June 30, you will receive a billing statement from Physician Coding Associates Inc. who has been contracted to complete this collection process. If you have questions regarding your account you may contact Physician Coding Associates at: 719-219-2400