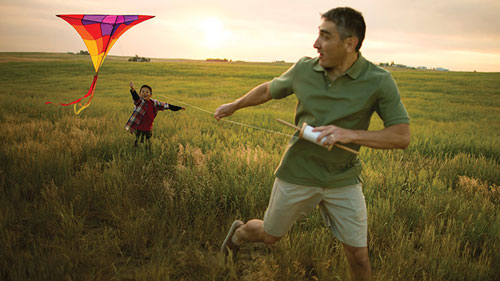 St. Anthony Associated Surgeons Services
Our surgeries are performed at St. Anthony Hospital and you can count on our surgeons to provide:
Same-day consultation, or within 24 hours of receiving a call. This means no significant "down time" or time lost in determining next steps in patient management.
24/7 continuous coverage. A surgeon is available by phone, e-mail or in person to address patients' needs. Last-minute office visits can be arranged if necessary.
Same-day typed Electronic Medical Report (EMR) on each office visit and consult. This paperless EMR system offers faster and more efficient communication between physicians.
Contact & Scheduling
Phone: 720-321-8080
Fax: 720-321-8081
11700 W. 2nd Place
Lakewood, CO  80228
 
Download and complete these forms prior to your appointment, or arrive 20 minutes early.
Formas en español. Descargar y completar la forma antes de su cita.
Read our Notice of Privacy Practices.
Patient Pre-Operative & Post-Operative Instructions

We ask that surgical patients of St. Anthony Associated Surgeons follow the pre-op and post-op instructions detailed in the links below. If you have questions, please contact us at 720-321-8080. 

Pre-Operative (Before Surgery) Instructions

Please read carefully and follow these pre-operative instructions:

Do not take any Aspirin or any Anti-Inflammatory drugs such as, Ibuprofen, Advil, Aleve, and Motrin or Naprosyn one week prior to your surgery, unless cleared by your surgeon. You may take Tylenol.
Do not eat or drink anything the day of your surgery, or your surgery will likely be cancelled. Only the Anesthesiologist can give the approval to drink on the morning of surgery.
Please do not shave surgical site prior to surgery. If necessary the nurse will shave the area on the day of your surgery.
Check with your surgeon or anesthesiologist to see if it is OK to take any prescribed medications you may be on.
If you have been given your X-ray films, please bring them with you to the hospital on the day of your surgery.
Please call 720-321-8080 if you have any questions prior to your surgery.

Post-Operative (After Surgery) Instructions

Please read carefully and follow these post-operative instructions:

A pain medicine prescription will be provided either at the time of your preoperative visit or following your procedure. Notify your surgeon if you have a preference.
Over the counter laxatives such as Metamucil or Citrucel are recommended to ease problems with constipation.
The outer dressing applied the day of surgery can usually be removed 2 days after the procedure. A shower can be taken on the 2nd day post surgery. No bath or hot tub for one week.
An ice pack is recommended for the first 24-48 hours after surgery. NO HEATING PADS! Ice can help decrease swelling and or bleeding in the wound.
Local anesthetics may be injected at the time of surgery. It is not unusual to develop more discomfort once you return home. Take your pain medication prior to the pain getting out of control.
Watch for signs of infection: redness, drainage, increasing pain. Wound infections when present usually occur three to seven days after surgery, call if you have any questions.
Your post operative appointment for suture removal and wound check should be approximately seven to 14 days after discharge from the hospital. Please be sure you have an appointment made for follow-up.
Activity Instructions: No lifting 15 lbs for six weeks after surgery. Walking is good but no strenuous activity for six weeks.


Your surgeon is Board Certified with the American Board of Surgery and is honored to be a part of your care. Please call 720-321-8080 should you have any questions or concerns. No question is too little or bothersome. We are here to help in any way we can.