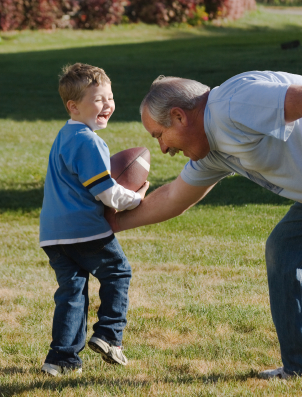 The St. Anthony Pain Management Center offers comprehensive pain management services for those seeking pain relief from a wide range of spine, nerve and orthopedic pain and conditions including chronic back and neck pain, joint pain, herniated disks, cancer pain, post traumatic pain, shingles, sports injuries, work related injuries and many others.
Whatever level of pain and discomfort, we use a combination of pain treatment options including injections and interventional nerve blocks to help patients function better and reduce discomfort. In addition we work closely with specialists to determine if there is a diagnosis that indicates surgery is an advisable option.
Procedures

Pain management procedures available at the St. Anthony Pain Management center include but are not limited to:

Cervical procedures for neck pain: Epidural steroid injection, transforaminal epidural steroid injection, ganglion sympathetic block as well as other injections, radiofrequency ablation and discograms.
Lumbar procedures for lower back pain: Minimally Invasive Lumbar Decompression (MILD), epidural steroid injection, lumbar sympathetic block,  nerve root blocks, nerve injections, ablations and injections.
Thoracic procedures for chest, rib, back and abdomen pain: Epidural steroid injection, nerve root blocks, radiofrequency ablation, discograms.
Implantable Stimulators: Spinal cord stimulator implants
Joint and Nerve Blocks and Injections for joint and other types of pain: Scar neuroma injections, piriformis block, peripheral nerve blocks and all joint injections.


Evaluations and procedures are performed by Robert E. Brown, MD, a highly accomplished and experienced physician extensively trained in vertbroplasty, radiofrequency nerve ablation, percutaneous diskectomy, dorsal column stimulator placement, intrathecal pump implantation, ultrasound guided nerve blocks, and minimally invasive lumbar decompression to provide his patients with the most advanced treatment options available in pain management.

Please contact the St. Anthony Pain Management Center with questions or to schedule a pain evaluation please call 720-321-8020.
Patient Instructions

When you schedule a procedure with the St. Anthony Pain Management Center, you will receive detailed instructions regarding your procedure. Common questions regarding patient instructions are below:

What do I need to do the day or night prior to my procedure? 
Someone from the office will call you to discuss pre-procedural/operative instructions. They usually include the following:

Clears (i.e. black coffee, apple juice) can be consumed up to 2 hours prior to your procedure and a light meal can be consumed 6 hours prior.
Take your usual medications the morning of your procedure with a small sip of water with the exception of insulin or diabetic medications if you are a diabetic.
Stop taking all blood thinners (i.e. Coumadin, Plavix, aspirin) for at least 7 days prior to your procedure.
Do not smoke for 24 hours prior to your procedure.
Notify us if there is any change in your physical condition, such as a cold, fever or flu symptom.
If there is a chance you are pregnant, please notify us immediately.


What medication should I stop taking prior to my procedure? 
ALL aspirin based products (i.e. aspirin, Excedrin), Coumadin, Ticlid, Plavix, and other anti-coagulants should be discontinued one week prior to your procedure to reduce the risk of complications from bleeding. Ibuprofen based products can be taken up to 3 days prior to your procedure.

What should I wear to the hospital the day of my procedure? 
Bathe or shower the morning of surgery but do not apply any makeup. Wear low heeled, comfortable shoes and loose, comfortable clothing such as t-shirts, button-down shirts, sweat pants or baggy shorts that will fit over bandages or dressings following surgery. Do not wear contact lenses or jewelry.

When should I arrive at the St. Anthony Pain Management Center for my procedure? 
Arrive promptly at the time specified by the surgery scheduler. If you are having a procedure at an outpatient surgery center, you will usually be asked to arrive one half hour before your scheduled procedure. Times may differ if you will be admitted to the hospital prior to your procedure. Most pre-operative blood, lab or paper work is preformed prior to the day of your procedure.

How long will my procedure take? 
The length of interventional pain procedures vary. Simple epidurals take 5-10 minutes while more complicated procedures can take up to several hours.

How long will I stay in the pain managment center after my procedure? 
The time you spend in the hospital or surgery center will vary depending upon the type of procedure performed, the type of anesthesia that was given, and your individual needs. Most patients are discharged within one hour of their procedure.