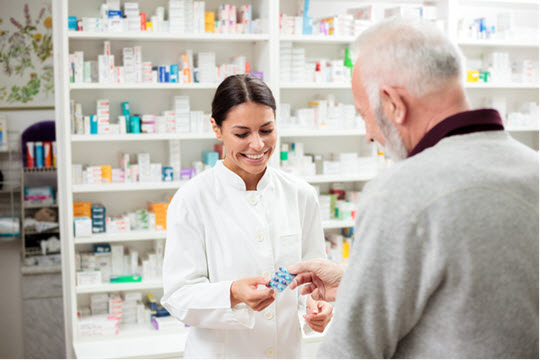 Transfer prescriptions welcome
90-day prescriptions to maximize your savings
Most major insurances accepted
Payment options: credit card, cash, check, FSA, HRA or St. Mary-Corwin payroll deduction (associates only)
Bedside delivery: patients who are admitted to the hospital can have their medications delivered to their bedside prior to discharge; now that's convenient!
Discharge Medications for Patients via Bedside Delivery
Don't worry about driving to pick up your medications on the way home from your hospital stay. For patients being discharged from St. Mary-Corwin Medical Center, our pharmacy can fill prescriptions upon request, prior to your discharge.
You can call the pharmacy at 719-557-5676 or ask your nurse to send your prescriptions to our pharmacy.