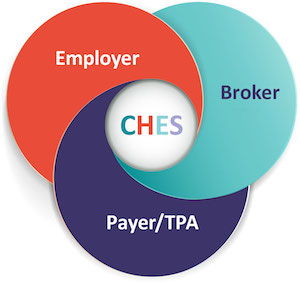 What we do 
Create employer partnerships focused on increasing access to health care services, coordinating care within the Centura Health network, and increasing the value, in terms of quality and cost, of the health care services provided.
Business Model 
Establish long-term partnerships which focus on customized employer-centric strategies. Offering up-front value and using data to demonstrate returns for both the employer and Centura Health while including brokers and payers in the value proposition.
Differentiation
Deliver specific services tailored to employees' needs by collecting data, determining priorities, outlining the conditions driving health care costs. Centura providers can maximize partnership benefits by proactively offering additional services and deepening relationships using a population health management approach.
Life Cycle of an Employer Partnership with Centura Health
1. Create Long-Term Sustainable Strategies
Analyze employer claims experience and determine health priorities 
Develop solutions for employer specific needs 
Provide the tools to help an employer invest in better health 
Prepare the employer for value-based contracting with the health system
2. Deliver Value on Investment
Deliver relevant health care trends and strategic opportunities 
Determine metrics required to evaluate progress and success for Centura and employers 
Estimate employer savings under different risk-reduction scenarios, including savings from decreased health spending, increased productivity, and reduced absenteeism 
Drive participation of employees in consumerism of their health care
3. Bring the Consumer & Employer Perspective to Centura
Address specific employer health needs with customized services and care models 
Deliver consumer transparency tools for health care decisions 
Provide dedicated account executive to maintain relationship integrity
4. Collaborate with Brokers & Payers
Ensure Centura is a high-value partner by describing capabilities, network, costs, and customer service 
Create physician outreach to brokers and payers to further define access to care 
Offer forums to communicate strategies which encourage collaboration 
Develop pathways for strengthening relationships with payers and brokers for mutually beneficial results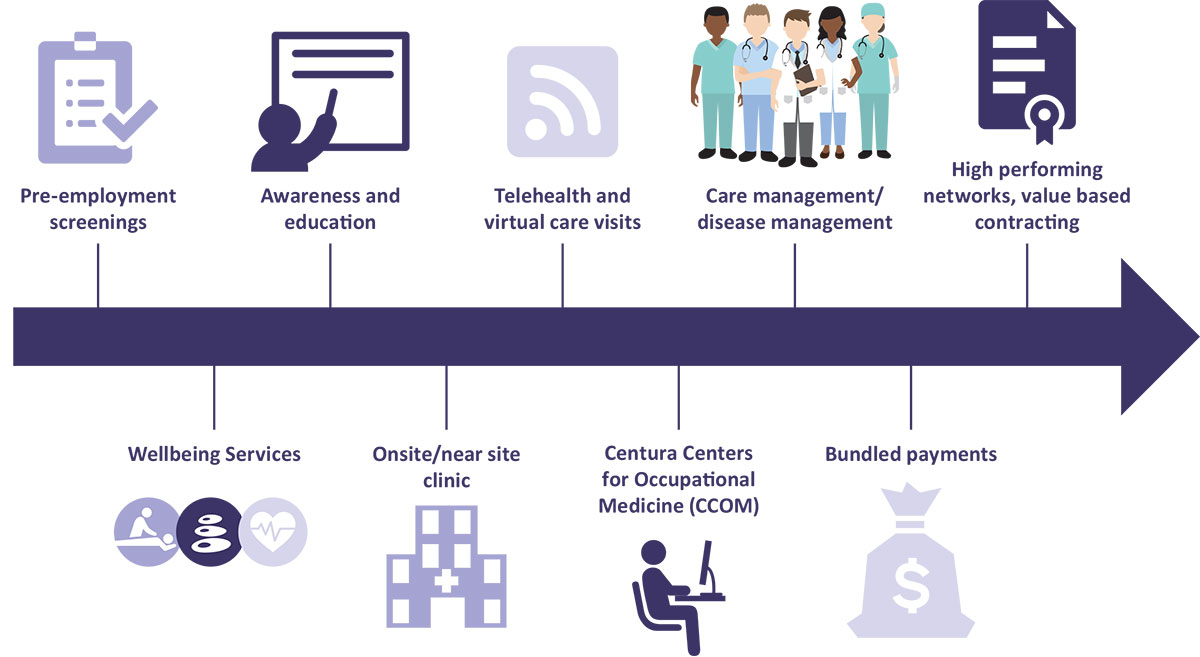 Contact Us
For more information or for questions & comments, contact the Centura Health Employer Solutions.