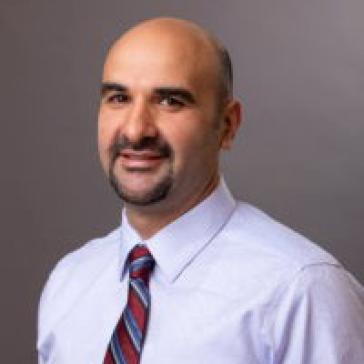 Ahmad Alqaqa'a, MD

Cardiology, Interventional, Cardiovascular Disease
Ahmad Alqaqa'a, MD, is passionate about the ever-advancing field of cardiology. He is committed to providing our patients with the best and most comprehensive cardiovascular care possible. Dr. Alqaqa'a believes in utilizing state-of-the-art technology to provide care in a compassionate and cost-effective manner while upholding the highest standard of ethics.
Dr. Alqaqa'a is board certified in Internal Medicine, Cardiology, Interventional Cardiology, Echocardiography, Cardiac Computed Tomography, Nuclear Cardiology and Vascular Ultrasound Interpretation. He earned his medical degree with the highest honors from the University of Jordan. He completed his internal medicine residency at Indiana University and his cardiology and interventional cardiology training at Penn State University.
In his spare time, he enjoys spending time with his family, hiking and reading.
Credentials & Awards
Indiana University School of Medicine
Penn State Milton S Hershey Medical Center
Cardiology & Cardiovascular Disease
Am Bd Int Med (Sub: Cardiovascular Disease)
Am Bd Int Med (Sub: Interventional Cardiology)
Am Bd Internal Medicine (Internal Medicine)