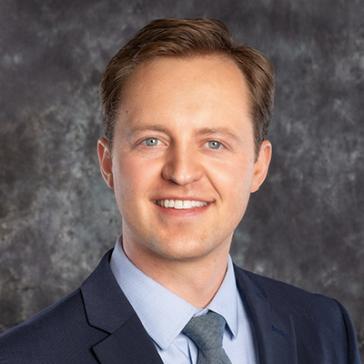 Brandon Stucky, MD

Family Medicine
Brandon Stucky, MD, brings a passion for compassionate, patient-centered care to his work. Dr. Stucky is a member of the American Academy of Family Physicians, can treat patients with skin disorders, joint pain, back pain, cholesterol problems, upper respiratory infections, asthma, COPD, mood disorders, chronic neurologic issues, high blood pressure, obesity, headaches and diabetes. He also provides annual wellness exams, as well as sports physicals.
Dr. Stucky earned his Bachelor of Science in Health Science and a minor in chemistry from Friends University, then earned his Doctor of Medicine from the University of Kansas School of Medicine in Wichita. He recently completed his family medicine residency through Via Christi in Wichita.
In his spare time, he enjoys riding dirt bikes, driving jeeps, woodworking, rock climbing, aviation, playing pickle ball, spending time with family and growing in his personal faith.
Credentials & Awards
University of Kansas School of Medicine
Via Christi Family Medicine
Family Medicine Residency