Craig Perrinjaquet, MD
Sports Medicine
Family Medicine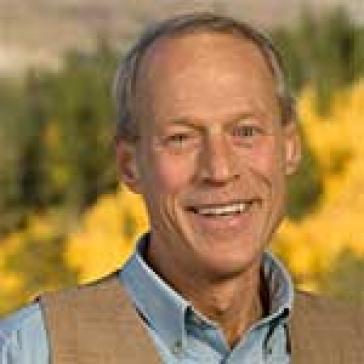 Primary Location
CHPG High Country Healthcare Breckenridge
400 N Park Ave
BRECKENRIDGE
,
CO
,
80424-8709
Specialties
Sports Medicine
Family Medicine
Education & Background
Residency
University of Iowa Hospitals and Clinics
Family Medicine
Medical Education
University of Iowa College of Medicine
Internship
University of Iowa Hospitals and Clinics
Family Medicine
Certification
American Board of Family Medicine (ABFM)
Gender
Male
Rating
About Craig Perrinjaquet, MD
"Doc pj" is well known throughout Summit County for his compassionate care for local residents and visitors, his passion for providing volunteer medical care in third-world countries, and for helping start CHPG High Country Healthcare in the early 1990's.

"I listen carefully to my patients, because I believe they are the best source of information about their health. I also expect my patients to actively participate in their care because they are the best resource to stay healthy. I'm not just interested in treating illness, but want to inform and inspire patients to a high level of wellness."

"Twice a year, when the town is quiet in spring and fall, I volunteer in Honduras, Nepal, Haiti or some other remote and underserved part of the world.. All the doctors at the CHPG High Country Healthcare Breckenridge clinic have a similar caring, evidence-based style of practice, so I know my patients will be well cared for while I am out of the country. The community has been very supportive of this work and for that I am very thankful."

Doc pj received his medical degree from the University of Iowa and he completed his Family Practice Residency at the University of Iowa Hospitals and Clinics. He earned his Masters in Public Health (M.P.H.) from Harvard University. He is a Founding Diplomat of the American Board of Holistic Medicine, he also has a Certificate of Added Qualification in Sports Medicine, and a Diploma in Tropical Medicine and Hygiene from the University of London.

Doc pj also enjoys teaching meditation, doing yoga, running in barefoot trail marathons and he plays the stand-up bass in a local band The Pine Beatles. His motto: Life is Bliss.
CHPG High Country Healthcare Breckenridge
400 N Park Ave
BRECKENRIDGE
,
CO
,
80424-8709