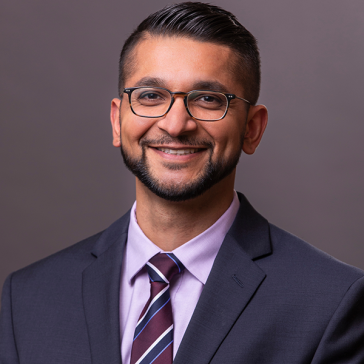 Devang Patel, MD

Internal Medicine
Devang Patel, MD, board-certified in internal medicine, strives to create a comfortable and open environment for his patients to discuss their health concerns. He believes in creating personalized plans using evidence-based practices to help keep his patients healthy and feeling their best. Although he enjoys many aspects of primary care, he has special interests in managing chronic conditions such as hypertension, diabetes, obesity, hypothyroidism, and osteoporosis.
Dr. Patel received his Bachelor of Science undergraduate degree from York University in Toronto, Canada. He earned his Medical Doctorate from Windsor University School of Medicine in St. Kitts, West Indies and completed his residency training at University of Pittsburgh Medical Center – McKeesport Hospital in Pittsburgh, Pennsylvania.
When not seeing patients, Dr. Patel enjoys skiing, hiking and traveling with his wife and son.
Credentials & Awards
Windsor University School of Medicine
University of Pittsburgh Medical Center
University of Pittsburgh Medical Center
Reviews (417)
Overall

My likelihood of recommending the provider:

Care provider showed concerns for my questions/worries:

Care provider includes me in decisions about my treatment:

My wait time in clinic: