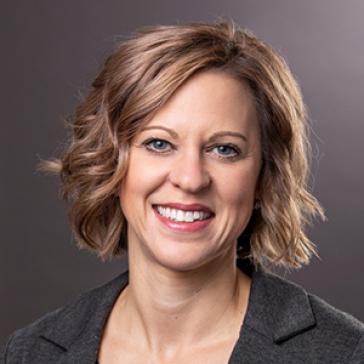 Jodi Dearmont-Olson, NP

Cardiology
Jodi Dearmont-Olson, NP, believes that each patient should be treated not only as an individual, but also as a whole, including family, loved ones and a network of providers when managing cardiovascular disease and promoting optimal health and wellness. She has many years of experience in managing patients across the spectrum of cardiovascular issues, ranging from general cardiovascular prevention to advanced heart failure. Her areas of interest include structural and valvular heart disease, heart failure, preventive cardiology and overall health and wellness. She is also passionate about cardiac rehab and adult fitness and feels that all patients with cardiovascular disease can benefit from a well-rounded and tailored exercise regimen. She currently serves as the Program Coordinator for Structural Heart Services at Penrose-St. Francis.
Jodi graduated with her nursing degree from Regis University and is a current member of the American Academy of Nurse Practitioners and the American Board of Cardiovascular Medicine, with CVNP Certification.
When not caring for patients, Jodi loves spending time with her family and two children, watching them grow, learn and develop into well-rounded individuals. She is a CrossFit enthusiast, an avid runner, hiker and enjoys being outdoors.
Credentials & Awards
Am Academy of Nurse Practitioners