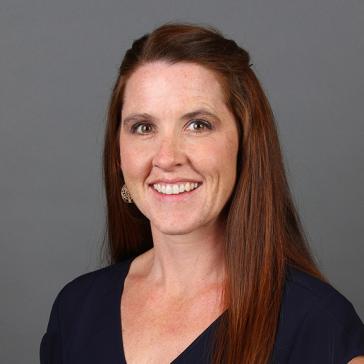 Lindsey Szymaszek, DO

Sports Medicine, Family Medicine
Lindsey Szymaszek, DO, is a board-certified sports and family medicine physician who finds joy in taking care of active young and adult patients. When treating patients, Dr. Szymaszek's philosophy of care is to provide comprehensive care to the whole individual, mind, body and spirit.
As a primary care provider, Dr. Szymaszek focuses on whole person care to treat a full spectrum of health issues. She specializes in sports medicine, preventive medicine and health maintenance, treatment of short-term illness and injuries, as well as the management of chronic conditions.
Dr. Szymaszek received her undergraduate degree in Biology at Colorado State University in Fort Collins, Colorado. She received her medical degree at Lake Erie College of Osteopathic Medicine in Erie, Pennsylvania. She went on to complete a family medicine residency and a sports medicine fellowship at Christiana Care Health System in Wilmington, Delaware.
When she's not seeing patients, Dr. Szymaszek enjoys playing outside looking for creatures with her two young boys. She also has a new love for running and is training for her first marathon.
Credentials & Awards
Lake Erie College of Osteopathic Med.
Christiana Care Health System
Christiana Care Health Services Program-Sports Medicine
Am Bd Family Medicine (Family Medicine)
Am Bd Family Medicine (Sub: Sports Medicine)