Megan Hill, NP
Nurse Practitioner
Hematology/Oncology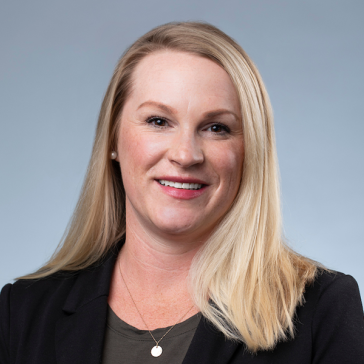 Primary Location
Cypress Hematology And Oncology
2555 S Downing St
STE 240
Denver
,
CO
,
80210-5855
Specialties
Nurse Practitioner
Hematology/Oncology
Education & Background
Certification
American Nurses Credentialing Center (ANCC)
Certification
Oncology Nursing Certification Corporation (ONCC)
Gender
Female
About Megan Hill, NP
Megan Hill, ANP-BC, AOCNP, believes in looking at patients in a holistic manner and treating their body, mind and spirit. She enjoys listening to her patients, educating them and empowering them to be active participants in their healthcare.
Megan received her undergraduate degree from the University of Colorado, Boulder, Colorado and her Master in Nursing degree from Northeastern University in Boston, Massachusetts.
Outside of work, Megan is a Colorado native and enjoys running, skiing and biking. She also loves to read and watch sports.
Special Interests
Medical oncology
Malignant hematology
What Whole Person Care Means to Me:
"I'm on a mission to treat my patient's in mind, body and spirit."
Cypress Hematology And Oncology
2555 S Downing St
STE 240
Denver
,
CO
,
80210-5855
Cypress Hematology And Oncology
9403 Crown Crest Blvd Ste 115
Parker
,
CO
,
80138-8882
Mile High Oncology
7750 S Broadway
STE 100
LITTLETON
,
CO
,
80122-2630