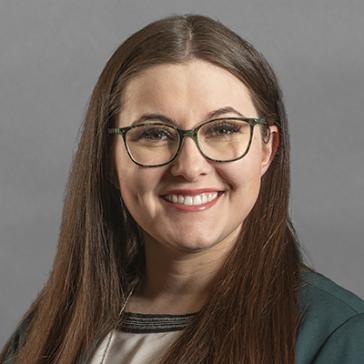 Melissa Schenkel, NP

Nurse Practitioner
Melissa Schenkel, NP, is passionate about providing care for the whole person by partnering with them to achieve health and wellness. She feels that showing compassion and respect, as well as being a good listener, are the keys to a successful patient/provider relationship. Her approach to patient care centers around education, establishing mutual goals and treating the whole person and family. Melissa has cared for patients of all ages in a variety of specialties.
Melissa obtained an Associate of Science in nursing from National Park Community College in Hot Springs, Arkansas in 2013, followed by a Bachelor of Science in nursing in 2014 from the University of Arkansas at Fort Smith. Most recently, she earned a Master of Science in nursing from the University of Colorado Colorado Springs. Since moving to Colorado in 2014, she excelled at St. Mary-Corwin Medical Center in medical and surgical, pediatrics, float pool and leadership.
Outside of work, Melissa is an avid reader who enjoy books across many genres. She also enjoys crafting, sewing, knitting, cooking, baking and spending time with her family and pets.
Credentials & Awards
American Nurses Credentialing Center (ANCC)