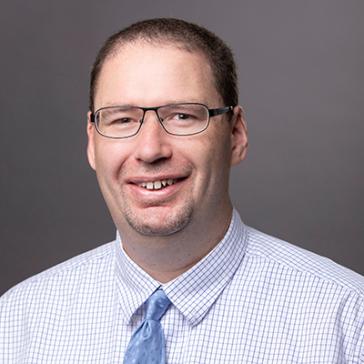 Michael Gottlieb, MD

Obstetrics & Gynecology (OB / GYN)
Michael Gottlieb, MD, is a board-certified OB/GYN physician. When treating patients, his philosophy of care revolves around the importance of community and the value of working together to keep the community as healthy and strong as possible. As a physician, his duty is to have a strong collaborative provider/patient relationship and emphasize the shared responsibility everyone in the health care team has to maximize each patient's health. As a result of his experience and training, Dr. Gottlieb's focus on a wide variety of OB/GYN issues, including high-risk obstetrics, pelvic pain, pelvic prolapse, menopausal symptoms, abnormal bleeding, ovarian cysts and fibroids.
Dr. Gottlieb received his Bachelor of Science in mathematics from University of Colorado in Boulder, Colorado. He went on to complete his medical degree at Eastern Virginia Medical School in Norfolk, Virginia and completed his residency in obstetrics and gynecology at Albert Einstein Medical Center in Philadelphia, Pennsylvania.
When he's not seeing patients, Dr. Gottlieb enjoys biking, gardening, pizza making and spending time with his wife and two children.
Credentials & Awards
Eastern Virginia Medical School
Albert Einstein Medical Center
Albert Einsten Medical Center
American Board of Obstetrics and Gynecology (ABOG)