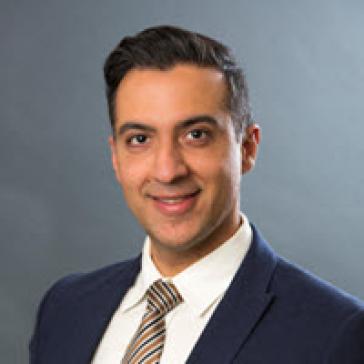 Nima Aghili, MD

Cardiovascular Disease, Cardiology, Interventional
Nima Aghili, MD, MPH, is a board-certified cardiologist who strongly believes in providing compassionate, patient-oriented and comprehensive treatment of the highest standard for all of his patients.
Dr. Aghili has expertise in performing coronary interventions, mechanical circulatory support and structural heart interventions including PFO/ASD closure, alcohol septal ablations, trans-catheter aortic and mitral valve replacement (TAVR and TMVR), Left atrial appendage closure (Watchman) and MitraClip Procedure. He completed a fellowship in cardiovascular disease at Tufts Medical Center in Boston, Massachusetts followed by fellowships in Advanced Heart Failure/Transplant Cardiology (AHFTC) and interventional/Structural cardiology at Tufts Medical Center. He is one of the few cardiologists in the country who is board certified for both advanced heart failure and interventional cardiology.
Dr. Aghili completed his Internal Medicine Residency at Georgetown University Hospital/Washington Hospital Center in Washington D.C. He earned his Medical Degree at Tehran University of Medical Sciences, followed by a Masters in Public Health from Johns Hopkins University.
Dr. Aghili is married and in his personal time, he enjoys skiing, exploring beautiful hike trails of Colorado, playing tennis and spending time with his wife and kid.
Credentials & Awards
Tehran University of Medical Sciences & Health Services
Georgetown University Hospitals
Cardiology & Cardiovascular Disease
Am Bd Int Med (Sub: Advanced Heart Failure & Transplant Card
Am Bd Int Med (Sub: Cardiovascular Disease)
Am Bd Int Med (Sub: Interventional Cardiology)
Am Bd Internal Medicine (Internal Medicine)