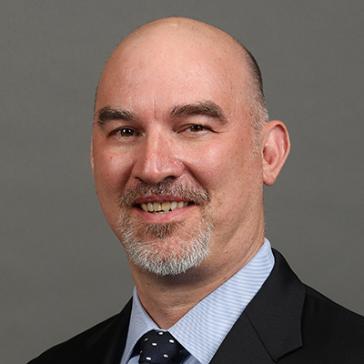 Richard Miller, MD

Thoracic Surgery
Richard Miller, MD, is committed to bringing high quality, patient-centered care to our community. Dr. Miller is particularly interested in learning about each individual patient and what is most important to them in their wellness journey. He believes in an approach to care that puts the patient at the heart of the physician-patient relationship, continually striving to exceed patient expectations. His goal is to provide comprehensive expert care that leads to optimal results for his patients. Dr. Miller offers the full spectrum of lung and esophageal surgery, specifically treating lung cancer, pulmonary nodules, mediastinal masses and lymphadenopathy, pleural effusions, hiatal hernias, diaphragm injuries and chest wall tumors. Additionally, Dr. Miller's expertise includes procedures for thoracotomy, sternotomy, minimally invasive surgery and thoracoscopic (VATS) surgery.
Dr. Miller earned his medical degree at The University of Medicine and Dentistry of New Jersey, completed his residency training in general surgery at St. Barnabas Medical Center, a second residency in cardiothoracic surgery at West Virginia University and a Thoracic fellowship program at the Mayo Clinic in Rochester, Minnesota.
When not caring for patients, Dr. Miller enjoys reading, hiking, camping, fresh water fishing and competitive video gaming with his two sons.
Credentials & Awards
UMDNJ - New Jersey Medical School
St Barnabas Medical Center
Am Bd Thoracic Surgery (Thoracic and Cardiac Surgery)