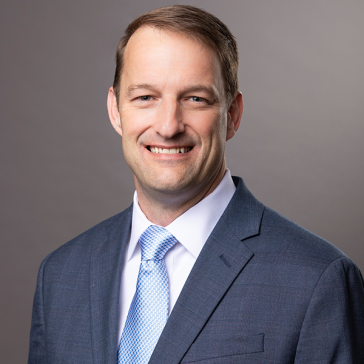 Thomas Collins, MD

Organ Transplant, General Surgery
Thomas Collins, MD, treats his patients like he would treat a family member. He approaches patients with a multi-disciplinary mindset while utilizing the expertise of multiple practitioners. He believes in the concept of shared decision-making when discussing the risk and benefits of surgery.
Dr. Collins received his medical degree from the University of Texas. He went on to complete his general surgery residency at the University of Florida and his transplant surgery fellowship at the University of California – Los Angeles. He also earned his Master of Health Care Delivery Science at Dartmouth College. Dr. Collins serves as the Program Director for the Transplant Center at Porter Adventist Hospital and his clinical interests include liver, kidney and pancreas transplantation surgery, hepatobiliary surgery and general surgery.
Prior to joining Centura Health, Dr. Collins served as Director of Liver Transplant and clinical and associate professor of Transplant and Hepatobiliary Surgery at the University of Iowa.
In his free time, Dr. Collins enjoys skiing, ice hockey, hiking, soccer and playing activities and sports with his children.
Credentials & Awards
University of Texas at Houston
University of Florida College of Medicine
University of Florida College of Medicine
University of California at Los Angeles
American Board of Surgery (ABS)