June 24, 2020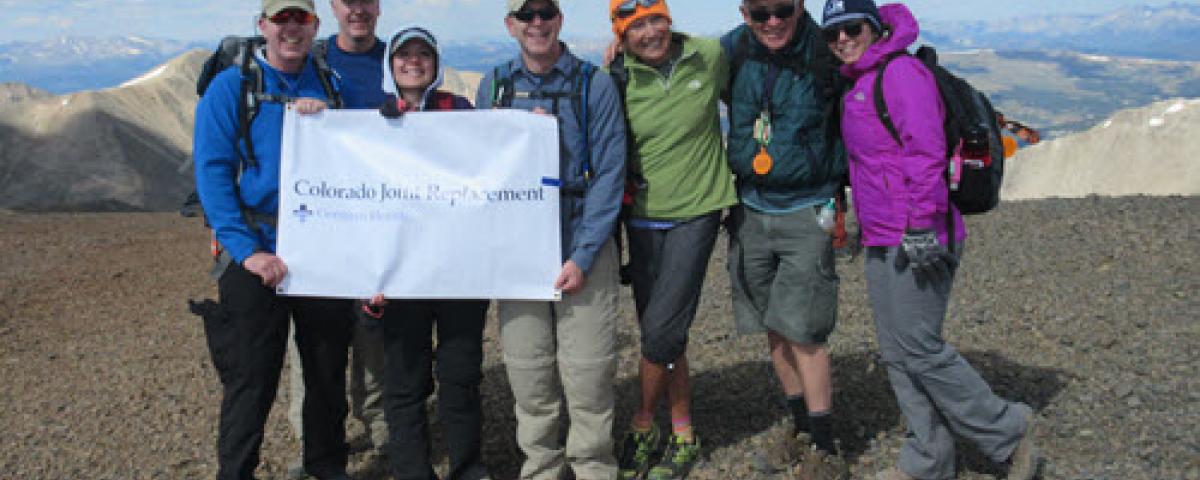 The 8th Annual Joint Replacements with Altitude Hike, held by Colorado Joint Replacement, provided a chance for past joint replacement patients to join nurses, physicians and friends to hike a Colorado 14er. Led by Will Petitt, PA-C, this year's hikers climbed Mt. Lincoln, Mt. Cameron, and Mt. Democrat.
There were 18 hikers, including 10 hip and knee replacement patients, climbing over 14,200 feet. While some of the patients were challenging themselves to return to better than previous function, others weren't even a year out from their surgeries.
The annual event is truly inspirational and shows how important the relationships between providers and patients are at Colorado Joint Replacement. It's a thrill to see, first hand, patients return to full and active lives!
Interested in joining next year's climb? Call, 720-372-0926.