Lung Cancer
Excluding skin cancer, lung cancer is the second most common cancer in the U.S. for both men and women, accounting for around 14 percent of all new cancers each year. Lung cancer forms in the tissues of the lungs, most often in the cells lining air passages. As these abnormal cancer cells grow, they divide rapidly and form tumors. Eventually, these tumors make it more difficult for the lungs to provide oxygen into the bloodstream.
An early diagnosis can often lead to more effective treatment against lung cancer. Unfortunately, lung cancer is the leading cause of cancer-related deaths in the U.S. for both men and women. In fact, lung cancer claims more lives than breast, colon and prostate cancers combined.
Find an Oncologist Near You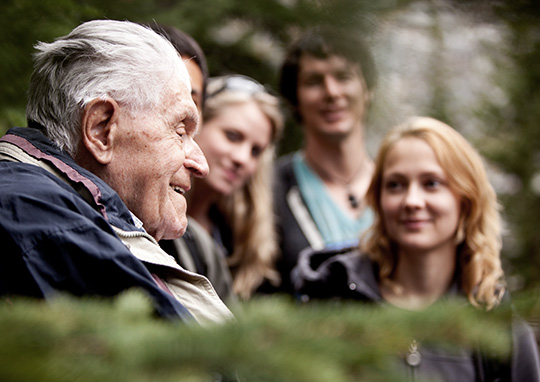 Factors such as the exact type and location of the tumor, the stage of the cancer and your age and general health will help guide treatment decisions.
Treatment options may include a combination of:
Surgery

Radiation therapy

Chemotherapy

Targeted drug therapy
The thoracic (lung) oncology program at Centura Health integrates advanced technology with skilled cancer specialists. As part of the Centura Health Cancer Network, we use an integrated approach to care that addresses a full range of needs, offering lifesaving treatments like chemotherapy and surgery, as well as complementary therapies such as nutritional support, pain management.
Early detection saves lives
The earlier lung cancer is detected, the more effective treatment often is. As part of our dedication to helping those in our community with a high risk for developing lung cancer, the Centura Health Cancer Network offers a Healthy Lung Screening Program to help encourage more people to get screened.
Not sure about your risk? Schedule an appointment to talk with your doctor about your lung cancer risk today.
Expert cancer care, close to home.
Centura Health is a leading provider of cancer care in Colorado and western Kansas. From diagnosis to treatment and survivorship, our cancer centers provide care and support throughout your cancer journey.