With 206 bones in the human body, a fall or accident can quickly cause damage requiring specialized care to treat. At Centura Health, our orthopedic specialists can treat even the most complex injuries with skillful care. From simple bone fractures and joint injuries to severe, complicated injuries requiring multiple reconstructive surgeries, our doctors have the experience to help restore function and alleviate pain in cases of orthopedic trauma.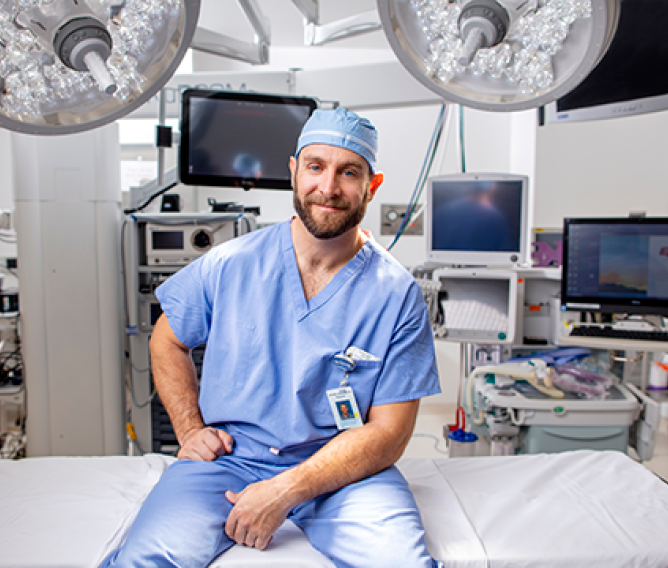 Find an Orthopedic Surgeon near you
Centura Health orthopedic surgeons are experts in treating orthopedic trauma and injury. 
Our orthopedic trauma specialists can help you recover and regain use of injured body parts using a range of advanced diagnostic techniques, specialized equipment and skilled surgical procedures. Your care will be based on an individualized treatment plan that considers your unique needs.
Some injuries may be treated without surgery, while others may require the placement of pins, rods, screws or plates to stabilize the bones. More complex cases may require reconstructions, bone grafting and coordination of multi-specialty teams.
In addition to addressing recent injuries, our orthopedic specialists are skilled at providing treatment to correct injuries that have healed improperly due to inadequate care.
Accidents can happen anytime, and often a trip to the emergency department may be necessary to receive immediate care. Whether your first visit is the ED or one of our orthopedic specialists, your team at Centura Health will collaborate to ensure seamless transition of care. Our orthopedic specialists will work together with any other health care professionals who have provided care to create and execute a treatment plan to help maximize your recovery.