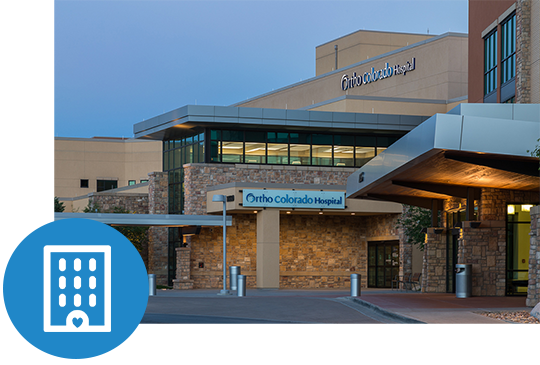 Dedicated to providing a truly remarkable experience.
Featuring a state-of-the art facility with large, private patient rooms and a beautiful therapy gym, to collaborative pre-admission consultations – OrthoColorado Hospital was designed to ensure every facet of the patient experience is extraordinary.
Total Joint Care
Our specialized focus on orthopedic medicine means a quicker and more comfortable recovery for you. If you require surgery, the expert orthopedic doctors with OrthoColorado Hospital can help.
Spine Care
Patients trust the care they receive from OrthoColorado's spine care team because of the outstanding patient outcome and satisfaction scores we receive in reports issued by the most-respected national assessment providers in the country.
OrthoColorado Hospital is proud to sponsor community outreach seminars to educate the public on managing total joint and spine pain and the latest treatment options available for relief from pain.
In addition, the hospital works closely with patients to help them navigate the care journey by offering small-group pre-operative sessions to prepare patients and their "coaches" to be empowered participants in the healing process. Plus, post- operative follow-up is provided to ensure patients receive the care they need once they have been discharged.
Our incredible caregivers are passionate about the overall health and wellness of the communities we serve.
Orthopedic surgeons offering a full range of services.
All members of our staff and team, from pre-operative care through recovery, and our in-patient nurses are specialty trained in orthopedics. Our surgeons are renowned for their talent, knowledge, and experience in their orthopedic specialties and sub-specialties.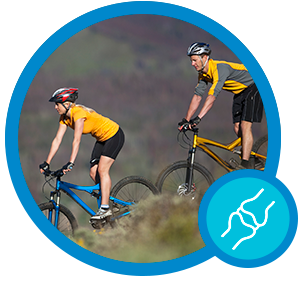 Joint Replacement and Reconstruction, including minimally invasive methods
Anterior Hip Replacement
Spine Surgery, including minimally invasive methods
Sports Medicine Surgeries
Hip Arthroscopy
Wrist and Hand Surgery
Foot and Ankle Surgery 
Having a team with a focused background and years of experience allow our staff to provide an unprecedented level of care and understanding for the needs the orthopedic patient, resulting in the best outcomes and experience for our patients. When you are choosing elective orthopedic care, be selective.
OrthoColorado Hospital | By the Numbers
Active Medical Staff
197
Admissions
3,062
Caregivers
180
Licensed Beds
48
Surgical Suites
8
2018 Uncompensated/Charity Care
$2,945,000