Schedule Your Mammogram
3D mammography provides the clearest view of breast masses and makes it easier to detect breast cancer early.
Joni, Breast Cancer Survivor
Ignoring your own health and well-being because you don't feel sick isn't a great strategy for cancer prevention. Just ask Joni. A very special Longmont United Hospital patient shares her recent breast cancer diagnosis and journey.
Longmont Receives Prestigious Breast Care Center Award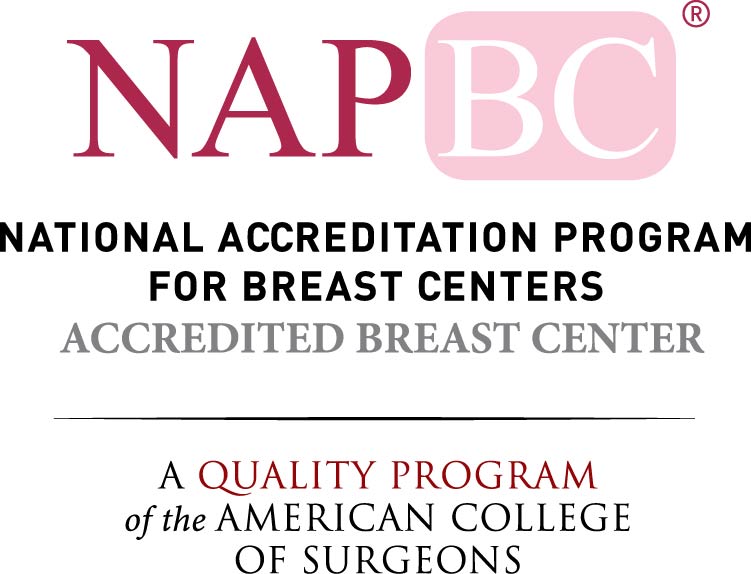 Longmont United Hospital's Breast Care Center was awarded a three-year designation by the National Accreditation Program for Breast Centers (NAPBC), a program administered by the American College of Surgeons. The NAPBC is the gold standard in breast accreditations and this seal of approval is only given to those centers that are committed to providing the highest level of quality breast care.
We've spent years building the best multidisciplinary team for you including medical and radiation oncologists, surgeons, genetic counselors, specialized physical therapists and a nurse navigator. In addition, we offer integrative medicine treatments such as massage, lymphedema therapies and acupuncture in conjunction with traditional medical treatments. Longmont United Hospital offers 3D mammography, the most state-of-the-art technology available and each and every exam is read by specialized breast imaging radiologists.

From routine breast care screenings to comprehensive breast cancer treatment, Longmont United Hospital provides top-quality, compassionate care focused on a woman's mind, body and spirit.