Longmont United Hospital's orthopedic specialists provide expertise in total joint replacement and joint reconstruction. People experiencing joint pain due to arthritis, sports injuries, trauma or overuse will discover that our orthopedic team is highly experienced and committed to helping each patient regain their active lifestyle.

Longmont United Hospital's orthopedic care is led by board-certified, fellowship-trained surgeons. They work closely with our orthopedic nurse navigator, anesthesiologists, Pre-Admission Testing nurses, orthopedic-certified nurses, physical and occupational therapists, pharmacists and radiology staff to provide patients with seamless orthopedic care.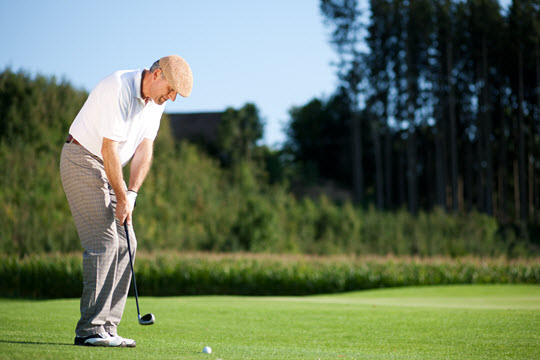 Specialists You Can Count On
Our joint replacement experts are committed to providing every patient with orthopedic care that is both personalized and unparalleled to get you back to your active lifestyle.
Why Choose Longmont

At Longmont United Hospital, everything we do is geared toward your successful recovery and restoring your quality of life. When you choose Longmont United Hospital, you are choosing so much more than a procedure. You are choosing a carefully designed program that begins weeks before your surgery and continues long after your hospital stay. Our program includes:

Advanced Technology – Longmont's orthopedic program offers the latest joint implants, devices techniques, and state-of-the-art operating suites.
National Recognition – Longmont has earned the coveted Gold Seal of Approval from The Joint Commission for orthopedic care as well as an Excellent rating for our participation in the Centers for Medicare & Medicaid Services Comprehensive Care for Joint Replacement program.
Nurse Navigation – Longmont's commitment to orthopedics includes an orthopedic nurse navigator who works closely with the surgeons in the joint replacement program and will guide you through your orthopedic care before, during and after surgery.
Patient Education – We have created a special Total Joint Class and guide book for patients scheduled for joint surgery. The class prepares patients and their designated coach for the surgical experience and teaches them strategies to maximize their rate of recovery.
Pre-Admission Testing and Risk Assessment – We believe the patient is an important member of the health care team. Your preparation and participation in your care will shape your experience. This is why we ask patients to sign a patient agreement and complete a risk assessment, attend a pre-admission testing visit and attend our Total Joint Class. These steps allow us to identify issues, eliminate unnecessary medical care, and make arrangements for care and equipment that may be needed after surgery.
Experienced Nurses – Our team includes nurses who are specialty trained in orthopedics and certified by the National Association of Orthopedic Nurses, a highly trained team of pre-and post-operative nurses, and skilled operating room technicians and nurses.
Pain Control – Our orthopedic surgeons work closely with our anesthesiologists to provide advanced pain management techniques such as nerve blocks, injections, oral medications and anesthesia (spinal and general) to reduce complications and accelerate healing.
Healing and Mobility – We believe in getting you up and moving on the path to recovery as soon as possible. Our highly trained physical and occupational therapists will visit you shortly after surgery to evaluate you and determine a program for exercise, safety and mobility.
A Healing Environment – As one of only two hospitals in Colorado designated as a Planetree hospital - an innovative model of health care that puts patients' needs first - we foster a culture of wellness. Spacious private rooms are designed to accommodate orthopedic patients' specific needs and include a private bathroom as well as a fold-out couch if a family member chooses to stay. The unit also includes a beautiful family kitchen, sitting room and Wifi to keep you connected.
Nourishment for Your Recovery – Longmont's culinary and nutrition teams work together to provide patients with custom-made meals to order. Culturally diverse meals are also offered upon request.
Your Joint Replacement Journey

Longmont's orthopedic program is designed to give you every opportunity to achieve wellness. Every aspect of your care, from anesthesia to postoperative exercise, will be carefully planned and coordinated to ensure the best possible outcome.

What to Expect During Your Hospital Stay

Anesthesia – You will meet with your anesthesiologist before your surgery to finalize your anesthesia plans and ask any additional questions. All of the anesthesiologists at Longmont United Hospital are board certified by the American Board of Anesthesia and are experienced anesthesia providers.
Multi-Modal Pain Control – Upon arrival to Day Surgery, after your IV has been placed, you will be given a combination of three medications as part of a multi-modal pain control protocol. This combination has been show to optimize pain relief. After an interview with your surgeon, anesthesiologist and operating room nurse, you will be given some light sedation.
Injection – Knee and shoulder replacement patients will also receive an injection of anesthesia specific to their surgery site to decrease sensation and minimize pain for 24 hours.
Operating Room – Patients will then be taken to the operating room and given spinal anesthesia. The spinal anesthetic will produce numbness from the waist down that will last through the surgery and up to two hours past the surgery.
Family – When you leave the day surgery area for the operating room, your family/friends will be directed to the surgery waiting area. This is where your surgeon will come and speak with them following your surgery. The operating room nurse will provide updates for your family if your procedure is lengthy.
Sedation – After placement of the spinal anesthetic, you will receive sedation, depending on your anesthesiologist's recommendation and your preference.
Surgery – Your procedure will take approximately two to three hours.
Post Anesthesia Care Unit (PACU) – You will be moved to the Post Anesthesia Care Unit (PACU) after surgery where you will be monitored closely until your anesthesia begins to wear off, your body temperature is stable, and your oxygen needs are acceptable. The average time spent in the PACU is 1 ½ hours.
Your Room – You will be transported to your room once you are stable. You may start drinking clear liquids and resume a regular diet as tolerated.
Therapy – A physical therapist will evaluate you and help you progress to walking with assistance. You will be taught to use of equipment you will use. An occupational therapist will review any needs you may have related to personal care.
Discharge Home – When you have met your goals, you will be released from the hospital to continue your recovery at home. Upon discharge, you will be given written instructions concerning medications, physical therapy, activity, wound care, and follow-up appointments. As part of our personalized approach, you will have continued access to the orthopedic nurse navigator.
Robotic-Assisted Joint Replacement Technology
As a leader in orthopedics, it is important to add the latest robotic assisted surgical technology for our joint replacement surgery.
Hear From Our Experts
Dr. FitzGibbons and Dr. Cooney answer your questions about knee and hip surgery.