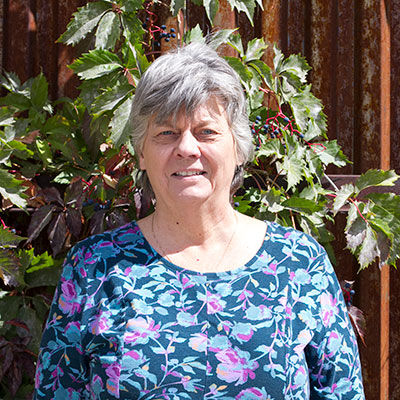 Sharon Reddert Mancos, Colorado
"I could not be more pleased..."
Several years ago, I was in need of a hip replacement. At that time, the normal procedure was to do a posterior incision, which meant a really huge incision and a very long recovery period.
Recently, I needed to have the other hip replaced. Dr. Paige Mallette was highly recommended to me. I knew there had been so many advancements with hip replacement surgeries since I had that first one all those years ago. The standard now is an anterior incision around 4-6" wide, which really facilitates the healing process. I was confident it would be so much easier this time around; and thanks to Dr. Mallette, this became a reality. From the initial visit with Dr. Mallette, I knew that I was in good hands. She was very informative and professional.
I left that first visit actually excited to get the surgery. When we got to the day of surgery, I was totally relaxed and confident that I couldn't be in better hands, and I was right. Dr. Mallette did an outstanding job. Just a few short hours after surgery I was standing up on my new hip. This was amazing to me as when I had the other one done, it was at least 6 weeks before I could weight bear on the new joint. I had very little pain. I expected a lot more than I had, actually. The next day Dr. Mallette discharged me from the hospital and I was on my way home.
I do not know if this is the "norm" or if I was an exception, I only took two full weeks off of work, and was able to return on a part time basis the following week. During that first two weeks, again, I only had mild discomfort from muscle pain, and from a new part settling into my body.
I cannot say enough for the wonderful outcome that I experienced and I give full credit to the talented and capable hands of Dr. Mallette. I would highly recommend to anyone to come to Mercy Regional Medical Center and have such an outstanding physician take care of you. We are blessed in this area to have such a talented group of physicians to draw upon."