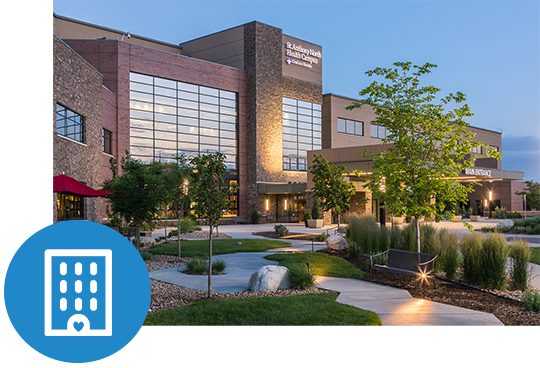 Delivering whole person care to our communities.
Part of Centura Health's "health neighborhood approach," St. Anthony North Health Campus offers a variety of health services that deliver whole person care to the communities of Westminster, Erie, Brighton, Broomfield, Northglenn and Thornton.
A commitment to patient-centered care.
St. Anthony North Health Campus is proud to be affiliated with Planetree, an internationally recognized non-profit organization that helps guide hospitals on the journey toward patient-centered care and culture.
Optimal outcomes through quality and skill.
The cardiovascular catheterization labs at St. Anthony North Health Campus are available for critical interventions 24 hours a day, 7 days a week.
Designated baby friendly USA.
Birthing moms receive natural, patient- directed care in a modern and supportive environment and also benefit from the most advanced medical care available.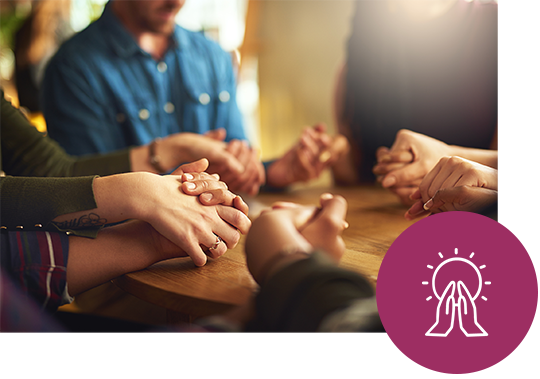 Every journey begins with a dedication to healing mind, body and spirit.
Chaplains are health care professionals who bring all the resources of spiritual and pastoral care to help our patients, their families and friends better cope with the challenges of a hospital visit. Our chaplains are available 24 hours a day, seven days a week to provide spiritual guidance through prayer, ritual, sacrament, or help our patients connect to their religious communities.
Patients, their family members or friends can request a visit from a chaplain. They are also available to assist clergy or other pastors coming to visit their congregants. To contact a member of our spiritual care or pastoral care team during your hospital stay, we provide the following convenient options.  
In-person: Ask the attending nurse to page the chaplain on call
By phone: Call the hospital operator and ask for the chaplain on-call to be paged
The Sister Patricia Hayden Community Garden
St. Anthony North Health Campus opened The Sister Patricia Hayden Community Garden in May of 2018. The Sister Patricia Hayden Community Garden's mission is to create a sustainable place where community members, patients and associates may congregate in a holistic, healing environment to locally grow and harvest nutritious foods. The garden will help to foster whole person care by promoting wellness-based partnerships to help our community flourish. 
In addition to our community garden, we offer community classes for any health journey. 
St. Anthony North Health Campus earned the American Nurses Credentialing Center's Pathway designation in 2019. This premier designation for health care organizations recognizes positive practice environments where nurses can excel. Receiving this accreditation commits us to a higher standard of whole person care we all provide the patients in our community.
St. Anthony North Health Campus | By the Numbers
Active Medical Staff
826
Admissions
5,525
144th Ave. ED Visits
26,921
84th Ave. ED Visits
18,629
Caregivers
953
Licensed Beds
100
ED Private Rooms
20
Surgical Suites
6
2018 Uncompensated Medicaid/Charity Care
$27,005,187
2018 Uncompensated Medicare/Charity Care
$24,007,737