St. Thomas More
Emergency Room
If you have a medical or life-threatening
or limb-threatening emergency dial 911 immediately.
Erwait featured locations block
Across Centura Health, our hospital EDs, free-standing EDs and Emergency and Urgent Care centers are prepared to safely care for you upon your arrival. We have patient care protocols, safety measures and our hospitals are adequately staffed and ready to provide you with immediate care. Please do not delay seeking important or life-saving care because of the coronavirus.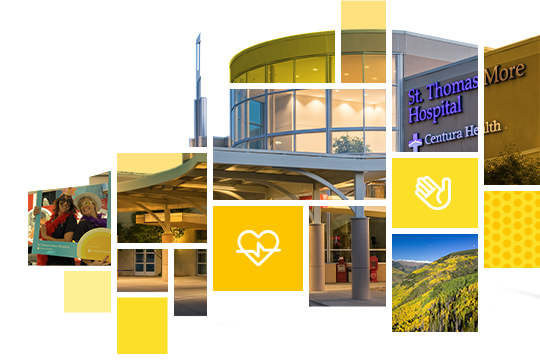 Caring for our community is a responsibility we take very seriously. The people who work in our hospital, rehabilitation center, urgent care, laboratory and physician group clinics are what makes us special. They are our family, friends, neighbors who lend their expertise, hearts and talents to providing compassionate care when you need us most. 
80 Years of Health and Healing
Providing the expertise you need to manage your health and wellness
Our leading-edge teams deliver remarkable care, high-quality outcomes and unparalleled patient satisfaction among a wide variety of medical specialties, services and programs to help you get well and stay well. View all specialties.