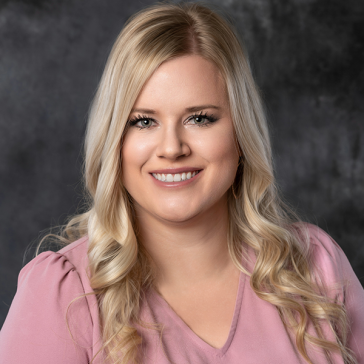 Primary Location
Siena Audiology
311 E Spruce St
Garden City
,
KS
,
67846-5560
Education & Background
Gender
Female
About Chloe Bennett, AuD
Chloe Bennett, AuD, FAAA, is committed to helping patients across the lifespan improve their communication and overcome barriers. By building meaningful relationships, she uses a patient centered approach to treatment. She works with patients and families to help them reconnect with the things that matter most. She believes in treating her patients with dignity and respect. As a native of Finney County, she is excited to return and serve her community.
Dr. Bennett specializes in diagnostic and rehabilitative audiology, and her clinical interests include amplification, aural rehabilitation, and tinnitus management.
Dr. Bennett graduated with a Bachelor of Science in Communication Sciences and Disorders with a secondary major in Gerontology from Kansas State University. She then obtained her Doctorate of Audiology from University of Kansas Medical Center and completed externship at Siena Medical Clinic She is a Fellow of The American Academy of Audiology.
In her free time, Dr. Bennett enjoys traveling, remodeling houses with her husband, spending time with family, golfing, and her two dogs.
What Whole Person Care Means to Me:
"I'm on a mission to improve communication for patients by providing a wide range of strategies and technologies to meet individual needs."
Siena Audiology
311 E Spruce St
Garden City
,
KS
,
67846-5560
Ulysses Family Physicians
505 N MAIN ST
ULYSSES
,
KS
,
67880-2133