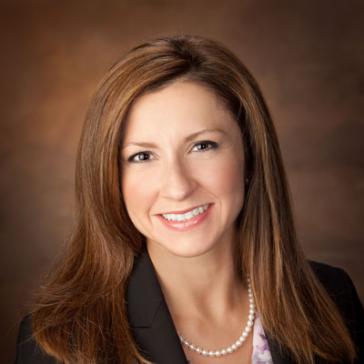 Primary Location
Denver Oncology, PC
2525 S Downing St CGA MB 140
Denver
,
CO
,
80210-0210
Education & Background
Medical Education
Ohio State University College of Medicine
Residency
Kaiser Permanente Southern California Program
Radiation Oncology
Internship
Cedars-Sinai Medical Center
Internal Medicine
Certification
American Board of Radiology (ABR)
Gender
Female
About Darlene Bugoci, MD
Dr. Darlene Bugoci is a board certified radiation oncologist specializing in the treatment of tumors located throughout the body. In addition to her expertise in multidisciplinary breast cancer treatment, Dr. Bugoci is also well known for using radiation therapy to treat a variety of head and neck cancers.
In terms of technical skill, Dr. Bugoci is highly trained in some of the most advanced treatment techniques including breast irradiation, hypofractionated whole breast irradiation, intensity modulated radiation therapy (IMRT), image guided radiation therapy (IGRT), stereotactic radiosurgery (SRS), and stereotactic body radiotherapy (SBRT).
Dr. Bugoci's dedication to oncology and cancer care has a personal foundation. During her childhood years, her brother was diagnosed with terminal cancer. As her patients face similar challenges, she offers empathy and unwavering support while guiding informed decision making. Away from her practice, Dr. Bugoci enjoys snowboarding, biking, cooking, and travel.
Dr. Bugoci is an active member of the American Society for Therapeutic Radiation Oncology (ASTRO), the America Brachytherapy Society (ABS), and the American Society of Clinical Oncology (ASCO).
Denver Oncology, PC
2525 S Downing St CGA MB 140
Denver
,
CO
,
80210-0210
Denver Oncology, PC
7750 South Broadway Ste G-20
Littleton
,
CO
,
80122-0122