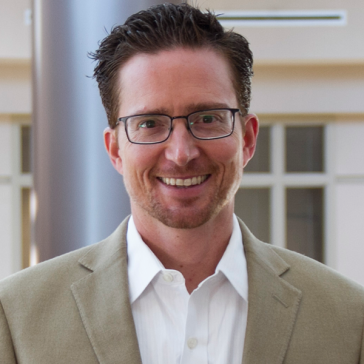 Dennis Buck, DO

Oncology, Hematology
Andrew Buck, DO, believes in providing evidence-based care that is tailored to the personal health needs and wishes of his patients. He values empowering his patients to make informed decisions in a patient/physician partnership. He is a board-certified, fellowship-trained medical oncologist and clinical hematologist.
Dr. Buck completed his undergraduate degree in cellular and developmental biology at California State University in Fullerton, California. He received his Doctor of Osteopathic Medicine from Touro University-Nevada College of Osteopathic Medicine and then completed his internal medicine residency at Valley Hospital Medical Center in Las Vegas, NV. His fellowship training in medical oncology was completed at Oklahoma State University Medical Center in Tulsa, OK and his clinical hematology fellowship was completed at Roswell Park Comprehensive Cancer Center through Jacobs School of Medicine, University at Buffalo in Buffalo, NY.
Dr. Buck has traveled to 38 countries and is married with two daughters. In his free time, he enjoys cycling, camping, hiking and rock climbing.
Credentials & Awards
Touro University Nevada - College of Osteopathic Medicine
OPTI West/ Valley Hospital
OPTI West/ Valley Hospital
Larkin Community Hospital
Am Bd Int Med (Sub: Medical Oncology)
Am Bd Internal Medicine (Internal Medicine)