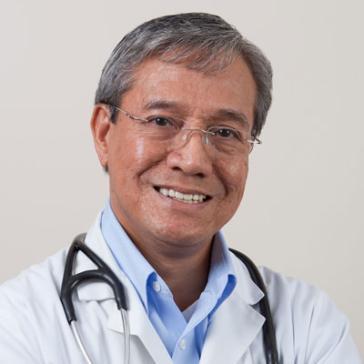 Edward Mangosing, MD

Internal Medicine, Wound Care
Edward Mangosing, MD, is an internist who provides long-term, comprehensive care to adult patients with both common and complex diseases. He believes the patient and doctor relationship is essential to achieving optimal health. Teamwork between the patient and the physician is vital to the care plan.
He graduated from the University of Santo Tomas and completed his residency at Robert Packer Hospital, both in the Philippines. He is board-certified in internal medicine.
When Dr. Mangosing isn't in the clinic, he enjoys spending time with family, traveling and photography. He is also fluent in Tagalog.
Credentials & Awards
University of Santo Tomas Faculty of Medicine & Surgery
Robert Packer Hospital (Guthrie Clinic)
Am Bd Internal Medicine (Internal Medicine)
Reviews (81)
Overall

My likelihood of recommending the provider:

Care provider showed concerns for my questions/worries:

Care provider includes me in decisions about my treatment:

My wait time in clinic: