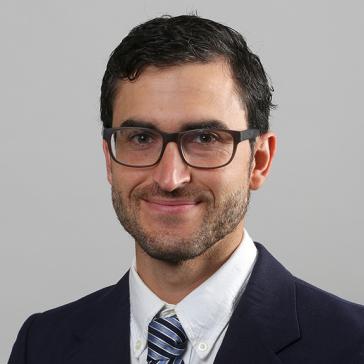 Fernando Guarderas, MD

Family Medicine
Fernando Guarderas, MD, is a board-certified family medicine physician who finds joy in taking care of the entire family, from newborns to seniors, and is a Spanish-speaking provider. When treating patients, Dr. Guarderas' philosophy of care is to provide patient care with the perspective of the patient and to provide the highest quality care while understanding the concerns of the patient.
Dr. Guarderas makes putting patients at ease a priority, as he or she is more importantly a person first and foremost. He provides continuity of care for acute and chronic health concerns, including chronic pain, arthritis, depression, diabetes, weight management and more.
Dr. Guarderas received his undergraduate degree in Applied Physiology and Kinesiology at University of Florida in Gainesville, Florida. He received his medical degree at Florida State University College of Medicine in Tallahassee, Florida and went on to complete a family medicine residency at University of South Alabama Department of Family Medicine in Mobile, Alabama.
When he's not seeing patients, Dr. Guarderas is with his wife and dog enjoying the great outdoors, their garden, and taking part in local activities with friends. He is currently dreaming of his next backpacking adventure or visiting his family in Ecuador.
Credentials & Awards
Florida State University (Corporate)
University of North Carolina
University of South Alabama College of Medicine
Am Bd Family Medicine (Family Medicine)