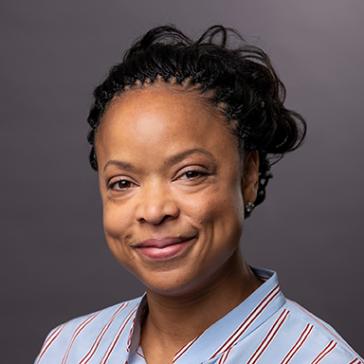 Jennifer Tutt, MD

Family Medicine
Jennifer Tutt, MD, believes educating her patients on their conditions helps create a partnership and together they can determine the best treatment options. She feels that when patients have an improved understanding of their overall health, they can make more informed decisions. With her focus on geriatric patients, she also specializes in the treatment and management of diabetes, hypertension, COPD and asthma.
Dr. Tutt is board-certified in family medicine. She completed her undergraduate degree at Hampton University in Virginia. Dr. Tutt earned her medical degree in Philadelphia, Pennsylvania at Drexel University and completed her family medicine residency in Norristown, Pennsylvania.
When she is not working, Dr. Tutt enjoys interior design and small-scale construction, as well as spending time with her husband, their dog, Redford and laughing with her closest friends.
Credentials & Awards
Drexel University College of Medicine
Montgomery Family Practice Residency Program
Montgomery Family Practice Residency Program
American Board of Family Medicine (ABFM)