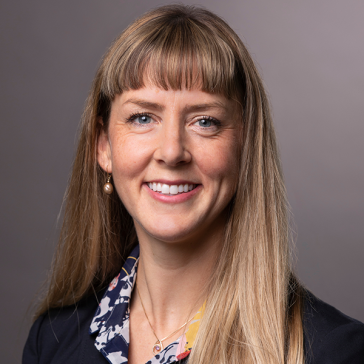 Marissa Moritz-Guzik, PA-C

Physician Assistant
Marissa Moritz-Guzik, PA-C, works hard to provide high-quality, patient-centered care. She strives to educate her patients regarding their options, diagnoses and treatments. Marissa grew up working in her father's family practice clinic where she learned about the importance of providing an environment that fosters healing and wellness. As a general gastroenterology Physician Assistant, she treats patients with a variety of conditions including IBD, Hepatitis C and other liver conditions, as well as GERD, SIBO, and other gastroenterology conditions.
Marissa earned a bachelor's and master's degree at the University of Colorado at Boulder. She attended Physician Assistant school at Pacific University in Hillsboro, Oregon, where she was awarded the Graduate of the Year award.
Outside of her medical practice she enjoys spending time with her husband, daughter, extended family and friends. She can be found running, camping, doing yoga, eating and spending time outdoors.