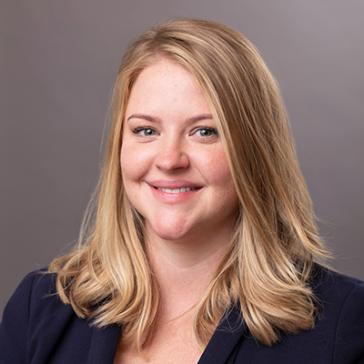 Megan Bensing, DO

Family Medicine
Megan Bensing, DO, is passionate about establishing lifelong relationships with each of her patients and being their health care advocate. She believes that by listening to her patients and getting to know them on a deeper level, together they can create a care plan for their best optimum health. Dr. Bensing provides care for the entire family including women's health, pediatric care and chronic disease management. She also preforms joint injections, skin biopsies and osteopathic manipulative treatments.
Dr. Bensing received her Bachelor of Arts in chemistry at Chapman University in California and her Master of Public Health in biostatistics at the University of Colorado. At Rocky Vista University in Colorado, she earned her Doctor of Osteopathic Medicine and completed her residency in family medicine at Trios Health in Washington.
Dr. Bensing enjoys golfing and traveling as well as trying new recipes. She loves spending time with her husband, children and their dog.
Credentials & Awards
Rocky Vista College of Osteopathic Medicine