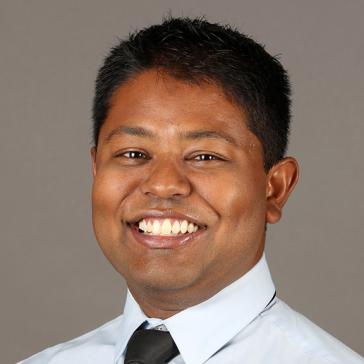 Sumit Som, MD

Family Medicine, Prev Med - Pub Health, Gen Prev Med, Aerospc, Undersea
Sumit Som, MD, board-certified preventive medicine physician, strongly believes in preventive care by helping patients avoid chronic illness in the first place. He enjoys all aspects of family medicine, including general preventive medicine, treating acute illnesses and injuries, management of chronic disease – such as diabetes and high blood pressure – as well as overall wellbeing.
Dr. Som completed his undergraduate degree in biology at Washington University in St. Louis, Missouri, and a master's in public health at Texas A&M Health Sciences Center in College Station, Texas. He went on to receive his medical degree at the University of Oklahoma College of Medicine in Oklahoma City, Oklahoma. He completed both an internship in family medicine at Scott and White Hospital in Temple, Texas, and residency in preventive medicine at Texas A&M Health Sciences Center in Round Rock, Texas.
When he's not in the office, Dr. Som enjoys watching his favorite sports teams, such as the Manchester United and the Chicago Cubs, hiking with his wife and two labradoodles, reading nonfiction and exploring all Colorado has to offer.
Credentials & Awards
University of Oklahoma College of Medicine
Scott and White Medical Center
Texas A&M College of Medicine Public Health
Am Bd Preventive Medicine (Public Health & General PM)