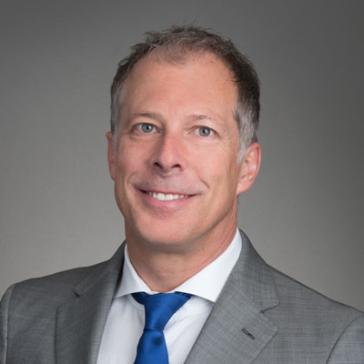 Todd Miner, MD

Orthopedic Surgery
Todd Miner, MD, strives to provide his patients with a personalized approach to their care through custom treatment plans that best fit their unique lifestyles. His kind and respectful approach helps patients learn about their condition and treatment options, both surgical and non-surgical. Dr. Miner believes in providing thorough preoperative education and treatment options to allow the patient to make the best decision for their health.
Dr. Miner received his medical degree from the University of Miami, completed his orthopedic residency at the University of Utah Medical Center and completed advanced fellowship training in joint replacement at Rush University Medical Center. He has performed more than 8,500 hip and knee surgical procedures, the majority being joint replacement procedures. Dr. Miner, a renowned lecturer, is passionate about improving orthopedic health around the world through frequent national and international speaking engagements and hosting guest surgeons to teach his advanced hip and knee surgical techniques. He has published numerous articles in peer reviewed orthopedic journals to support fellow surgeons and further move health forward in joint replacement.
Dr. Miner is the board chairman of Operation Walk Denver, a volunteer organization that provides joint replacements both in Denver and to people in developing countries.
Additional Information
Dr. Miner specializes in the following areas:
Knee and hip replacement surgery
Direct anterior hip replacement surgery
Revision hip and knee surgery
Credentials & Awards
Univ of Miami-School of Medicine
University of Utah Medical Center
Orthopedics & Orthopedic Surgery
American Board of Orthopaedic Surgery (ABOS)
Reviews (249)
Overall

My likelihood of recommending the provider:

Care provider showed concerns for my questions/worries:

Care provider includes me in decisions about my treatment:

My wait time in clinic: