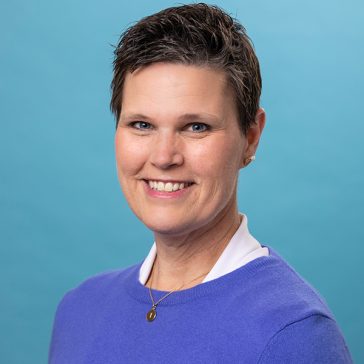 Tracy Calocci, CNM

Certified Nurse Midwife
Tracy Calocci, CNM is dedicated to the health of mind and body in women throughout all of life's transitions. As a Certified Nurse Midwife, she tries to balance being an expert in her field, yet also being easily approachable; encouraging patients to drive their own plan of care, yet knowing when to intervene; and allowing mother nature to work, only utilizing interventions when appropriate. Tracy sees herself as a guide; women know where they want to go, and she can show them all the different ways to get there safely.
Ms. Calocci treats patients for prenatal and postpartum care and well-woman exams, birth control, vaginal infections, abnormal uterine bleeding, IUD and Nexplanon placement and removal.
In her free time, she enjoys a variety of outdoor activities including skiing, camping, hiking, biking, climbing, traveling, and gardening.