Prostate cancer is a type of cancer that forms in the tissues of the prostate and most often occurs in older males. About 60 percent of prostate cancers are detected in men age 65 or older.
Prostate cancer is usually a slow-growing tumor, and often causes no noticeable symptoms until it reaches an advanced stage. Because of its typically slow progression, most men with prostate cancer die from other causes. Still, prostate cancer is very dangerous once it begins to grow more rapidly or when it spreads to other areas outside the prostate.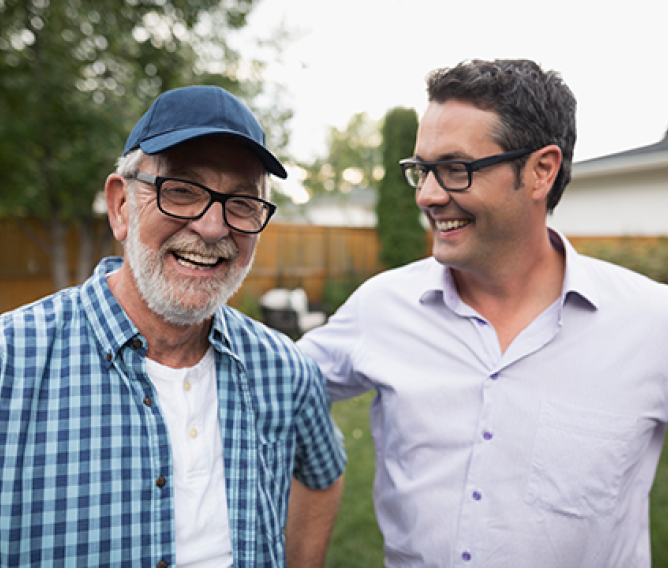 Find an Oncologist near you
Schedule an appointment, understand your risks, set up a screening schedule and stay on top of your health.
Prostate cancer is just one of many conditions that can affect the urinary system. If you're experiencing any of the following symptoms, you should schedule an appointment with a doctor.
Blood in your urine
Erectile dysfunction
Frequent urination
Kidney pain
Male infertility
Painful urination
Testicular pain or lump
Urinary incontinence
When developing a treatment plan, the cancer team at Centura Health carefully considers each individual's unique circumstances. Factors such as the exact type and location of the tumor, the stage of the cancer and your age and general health will help guide treatment decisions.
Treatment options may include a combination of:
Surgery (including minimally invasive robotic-assisted surgery)

Radiation therapy

Chemotherapy

Hormone therapy

Targeted drug therapy
A prostate-specific antigen (PSA) test is a blood test that measures the level of an antigen that is produced exclusively by cells in the prostate. An increased level can signal prostate cancer or other prostate issues. Whether to get a PSA test is something you should discuss with your primary care physician or urologist.
Safer, more effective surgery at Centura Health.
The skilled surgeons at Centura Health are aided by advanced technology, allowing them to perform robot-assisted, minimally invasive surgeries for many prostate procedures. Using only a few small incisions (instead of a traditionally much larger single incision) surgeons retain unmatched precision and control while treating prostate cancer. This minimally invasive approach provides many potential benefits for patients over traditional surgery, including:
Significantly less pain

Less blood loss

Fewer complications

Less scarring

A shorter hospital stay

A faster return to normal daily activities