Centura - St. Francis Hospital – Interquest
Location
10860 New Allegiance Drive
Colorado Springs
,
CO
80921
St. Francis Hospital – Interquest is our "hospital of the future." This state-of-the-art campus is currently open with 24/7 emergency services and a Flight for Life® helicopter base. Spine and orthopedic specialties will be provided in the near future!
Dedicated to clinical excellence, whole person care and our unique regional communities, St. Francis Hospital – Interquest features innovative technology, including smart patient rooms, whole-hospital telehealth and real-time locating capabilities for equipment, patients and caregivers.
The new hospital and emergency room is conveniently located in north Colorado Springs, off I-25 at Interquest Parkway.
About Our Hospital
About Our Hospital
Expert and compassionate care
Honoring and respecting all patients and families, St. Francis Hospital – Interquest seeks to combine finely honed medical skills with a compassionate touch to care for the whole person, body, mind and spirit. In this manner, we strive to create healing sanctuaries that allow us to extend our ministry.
Patients are comforted with pre-assigned rooms, photos of their dedicated clinical team, and a personal tablet to adjust room temperature and lights, raise and lower window shades, order food, and access entertainment, spiritual care and other support services during their stay at St. Francis Hospital – Interquest.
Leaders
Leaders
Leaders
Kristi Olson, who is on a mission to lead with love, brings more than 20 years of health care experience to Penrose and St. Francis Hospitals in her role as Market Chief Operating Officer.
Kristi also served as the CEO of St. Thomas More Hospital in Canon City. Prior to her leadership at STM, she was the Vice President of Operations for PSF.
Kristi earned her Master of Science, Bachelor of Science in Physical Therapy from Thomas Jefferson University in Philadelphia, Pennsylvania, Magna cum Laude. Additionally, she earned her Bachelor of Science at the United States Naval Academy in Annapolis Maryland.
Kevin Wikoff serves as the Market Chief Financial Officer for Penrose and St. Francis Hospitals. On a mission to live life to the fullest and bring joy to all those around him, Kevin has served in numerous leadership roles at Centura Health since 2009. Throughout his tenure with Centura, Kevin led the fiscal management of multiple hospitals simultaneously, and collaborated with leadership teams and physicians to drive rapid improvement and strategic service line growth.
Most recently, Kevin served as CFO at St. Anthony and OrthoColorado hospitals where he supported teams during the height of COVID-19.
Kevin enjoys spending time with my family and friends, cooking great meals and spending quality time together, camping and RVing in the summer, and going on adventures with his wife, Jeryl, and their two children, Hollin and Wyatt.
Volunteer
Volunteer
Volunteers are an integral part of our hospital and its connected ecosystem. At Centura St. Francis Hospital – Interquest, we are committed to providing the very best patient care, and our volunteers play an important role in this. As a volunteer, you will derive great personal satisfaction while working with a team of dedicated staff and other volunteers. 
To learn more, contact Volunteer Services  
Phone: 719-776-5315 
Email: [email protected] 
16
Emergency department beds
St. Francis Hospital – Interquest is the region's first dedicated specialty hospital, combining energy- and sound-efficient design and equipment, panoramic mountain views, and health care professionals on a mission to heal and uplift the community.
The southwest side of the building features a convenient, 24/7 emergency department. The Flight for Life helicopter base enables faster transport and patient access when emergent needs arise.
Our leading-edge teams deliver remarkable care, high-quality outcomes and unparalleled patient satisfaction, services and programs to help you get well and stay well.
24/7 Emergency Services
If you have a medical or life-threatening emergency, dial 911 immediately.
At St. Francis Hospital - Interquest, our teams of expert providers deliver expert care to treat a variety of emergency medical injuries and concerns. Diagnoses include, but are not limited to:
Chest pain
Sudden weakness or trouble talking
Difficulty breathing
Spinal injuries
Severe head injury
Major broken bones
Major burns
Sudden change in vision
Heavy bleeding
Large open wounds
Orthopedics – Coming Soon!
In orthopedics, our goal is to work with you as a team to reduce your pain, increase your motion and improve your quality of life so you can return as quickly as possible to doing what you love.
Spine Care – Coming Soon!
For spine care, we bring together spine surgeons, physical therapists, and a nurse navigator to evaluate your condition and recommend a comprehensive, conservative treatment program designed to get you back on your feet. Our imaging services cover a full array, including ultrasound, CT, X-ray and MRI.
Visitor Information
Our hospitals are committed to providing all visitors — patients and their families — an exceptional experience. Our patient representatives are standing by to ensure you receive the highest level of satisfaction.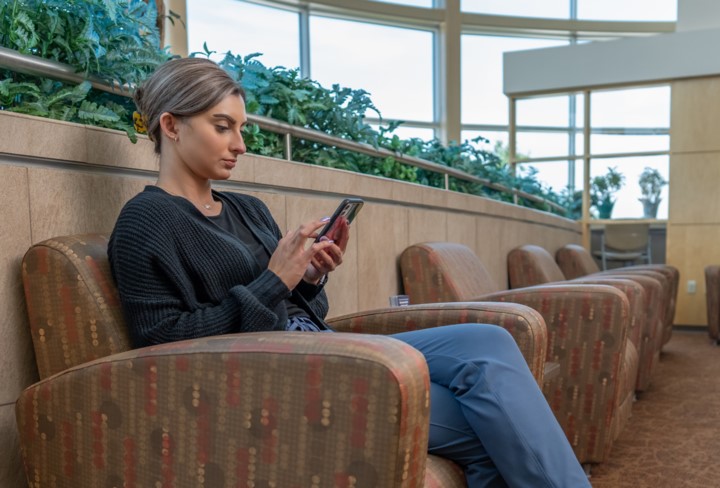 Our Foundation
We ignite passionate giving by connecting generous hearts to transform lives. We are a nonprofit, faith-based fundraising organization dedicated to providing financial support to St. Francis Hospital – Interquest, thereby helping to facilitate and improve health care for the people of our community. We are committed to extending the healing ministry of Christ by caring for those in need — particularly the sick, injured and elderly.
Programs
At St. Francis Hospital – Interquest, we find it a privilege to support the health of our community. We offer community event and volunteer opportunities, and give back through other community benefit programs. These resources and opportunities are all part of our mission to extend the healing ministry of Christ by caring for those who are ill and by nurturing the health of the people in our communities.
Community Engagement Request
Community Engagement Request
Updated 11/1/23
As we fully integrate with CommonSpirit Health, we are pausing community engagement commitments until June 1, 2024. However, you are welcome to submit an application using the guidelines below. We will notify you directly if your organization is selected for funding. We appreciate your patience and look forward to working with you in the future.
How to submit an engagement request
CommonSpirit hospitals receive many requests each year asking us to engage in community events and programs. Supporting the communities in this way is a reflection of our mission to improve the health of the people we serve, especially those who are vulnerable, while we advance social justice for all.

Before submitting a request, please consider the following:
Sponsorships and events should align with our mission and values; community health improvement or prevention; and one of the hospital's Community Health Needs Assessment priorities.
Please make your request at least 60 days prior to your event or sponsorship deadline.
Completion of this form does not guarantee a donation or sponsorship.
We are only able to support non-profit organizations.
Completed requests will be considered by an internal committee. We will contact you regarding the status of your request when we reopen community engagement giving June 1, 2024.