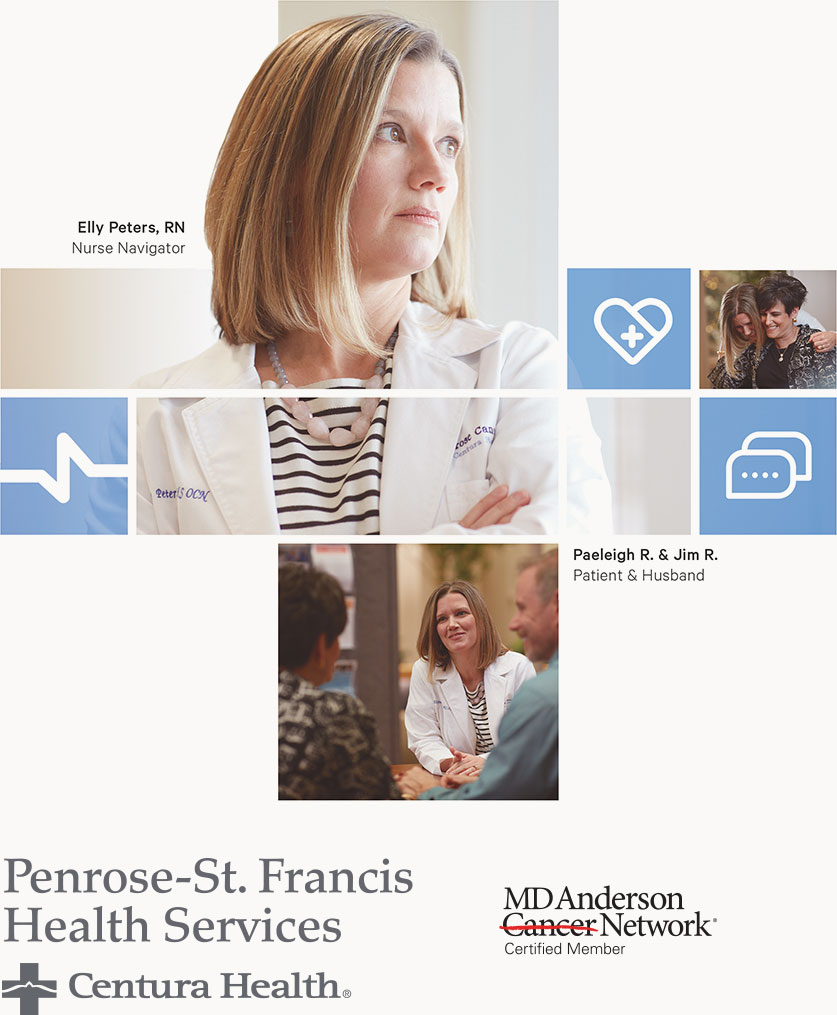 Penrose-St. Francis Health Services is now part of the powerful MD Anderson
Cancer Network®.
When cancer hits close to home, you should be able to fight it close to home too. Penrose-St. Francis Health Services in Colorado Springs and St. Mary-Corwin Medical Center in Pueblo are now certified members of MD Anderson Cancer Network®, a program of MD Anderson Cancer Center—the nation's leading, world-renowned cancer center devoted exclusively to cancer care, research, education and prevention.
Find an MD Anderson-Certified
Centura Health Physician
Cancer Support Groups
The Penrose Cancer Center offers patients and families a variety of programs, classes and support groups. 
Free Breast & Cervical Cancer Screening

Women's Wellness Connecton at Penrose Cancer Center

If you have limited or no health insurance and meet the qualifications below, you may qualify.

Between the ages of 40 - 64
You do not have insurance or cannot afford your deductible or co-pay
Legally residing in the United States
At or below 250% of the federal poverty level
In need of screening exams or diagnostic testing following an abnormal screening

If you fall near these guidelines.

Persons in Household
*250% of Federal Poverty Level gross (before taxes) monthly
household income
1
$2,513
2
$3,383
3
$4,254
4
$5,125

* Income guidelines fluctuate frequently.

For more information or to schedule an appointment, contact us.

Phone: 719-776-5548 or 719-776-5549
Centura Health Cancer Care Network
The Centura Health Cancer Care Network is one of the few cancer networks in the country accredited by both the American College of Surgeons Commission on Cancer and the National Accreditation Program for Breast Cancers.