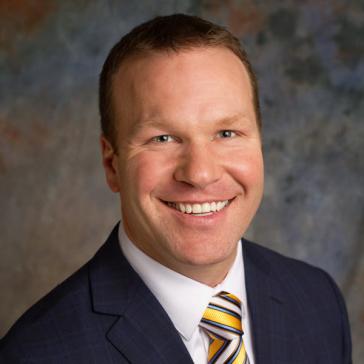 Lee Boyles
Chief Executive Officer
Lee Boyles is a transformational leader with a focus on advancing our healing ministry, driving operational outcomes, and implementing innovative market strategies, all while improving the health of our communities. He was named president and CEO of St. Anthony Summit Medical Center in November 2018.
With an innovative spirit and a servant leadership focus, Lee enjoys collaborating with key community stakeholders to improve care for patients, increase access to health care, and find creative ways to deliver care outside the walls of a hospital. He takes pride in inspiring others to believe in a positive health care future for our communities while navigating the significant changes in the health care industry. He also has a passion for developing safer communities for children and violence-prevention initiatives.
Lee earned his Bachelor of Science in Biology from the University of Mary in Bismarck, North Dakota. He holds a Master of Business Administration and a Master of Healthcare Administration from the University of Montana and Des Moines University, respectively. He previously served as president of Catholic Health Initiatives' St. Gabriel's Health in Little Falls, Minnesota, and as president of CHI Oakes Hospital in Oakes, North Dakota. Lee is a fellow of the American College of Healthcare Executives.
Lee and his wife, Kayla, have always been drawn to the mountains and love living in Summit County with their three daughters. Their active family enjoys playing sports together as well as exploring all that Colorado has to offer.
Previous
Next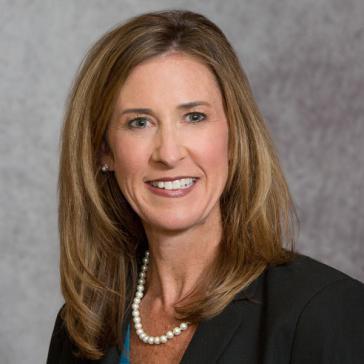 Trixie VanderSchaaff
Chief Nursing Officer
Trixie received her Bachelor of Science in Nursing from Central Missouri State and her Master's in Nursing Leadership from Regis University. She began her nursing career as a staff nurse for Bristlecone Home and Health and over the last 18 years has continually developed her clinical and leadership skills at St. Anthony Summit Medical Center and within the Centura Health system. As an ambassador for the frontline nurse, Trixie is committed to nursing excellence with a drive to provide opportunities for all SASMC nurses to have at least a BSN degree. Trixie was awarded the 2016 Nurse of the Year for Excellence, which recognized her ability to empower staff to develop innovative solutions.
Trixie possesses a deep understanding of the clinical environment and processes, and she has been instrumental in working to improve patient safety and satisfaction. She is a thought leader in nursing innovation and is excited to be a part of the vision to redesign health care delivery toward a wellness model. As a longtime resident of Summit County, Trixie understands the integral role the hospital plays in the health and wellness of our community. She is knowledgeable, collaborative and passionate, making her a fantastic part of our leadership team.
Previous
Next