Longmont United
Emergency Room
If you have a medical or life-threatening
or limb-threatening emergency dial 911 immediately.
Providing the expertise you need to manage your health and wellness.
Our leading-edge teams deliver remarkable care, high-quality outcomes and unparalleled patient satisfaction among a wide variety of medical specialties, services and programs to help you get well and stay well.
Earned an "A" Rating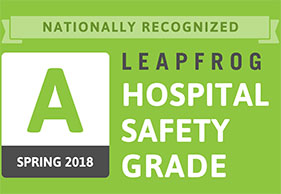 Longmont United Hospital earned an "A" rating by The Leapfrog Group in Spring of 2018 for patient safety and quality. Longmont United Hospital was one of 750 awarded an 'A' for its efforts in protecting patients from harm and meeting the highest safety standards in the U.S. We have also received acclaim for our surgical procedures, including gallbladder removal, gastrointestinal general surgery, pneumonia, and hip fracture surgery.