Our Pediatric Care Services
We're dedicated to taking care of your needs as a parent and partnering with you to keep your child healthy and fit as they grow. 
A team of health care professionals are committed to delivering expert, personalized, pediatric care and guidance to families as their children grow and develop.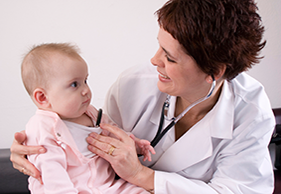 bloomKids is a resource providing helpful tips and health resources for parents and families. Learn more.
Our "Ask the Pediatrician" series is a great place for answers to many of your common questions. Watch now.