Among the differences you'll appreciate at the St. Anthony Hospital Outpatient Imaging Center:
Ease of access - You can enter the Imaging Center directly from the parking area on the south side of Medical Plaza 2 or by the walkway connecting the building with St. Anthony Hospital. Valet parking is free for patients.
More comfortable waiting - Given the requirements of accurate diagnostic imaging, some waiting is unavoidable. Our waiting area has been designed to make this time less stressful for patients and guests. Patient areas are considerably more private, wi-fi is free and cell phones can be used.  
Imaging Technologies

64-row Computerized Tomography (CT) Scan - Computerized tomography (CT) scans merge multiple X-rays taken from different angles. The resulting cross-sectional images help physicians diagnose health problems of the bones and soft tissues.
Mammography - 3D mammograms (breast tomosynthesis), Automated Breast Ultrasound (ABUS) are available at our state-of-the-art breast center.
Magnetic Resonance Imaging (MRI) - Magnetic resonance imaging (MRI) provides information beyond that seen by X-rays, ultrasounds and CT scans. It is particularly valuable in diagnosing problems such as tumors, bleeding, injury, blood vessel diseases or infection.
PET Scan - Positron emission tomography (PET) scans are a type of nuclear medicine imaging. These scans can measure organ and tissue functions such as blood flow, oxygen use and metabolism.
Ultrasound - Ultrasound imaging uses high-frequency sound waves to produce "echo" images of soft tissue inside the body. It is used to help diagnose the presence of tumors, cysts, heart conditions and more.
X-ray - The advanced X-ray equipment in our Outpatient Imaging Center reduces the amount of radiation required to obtain clear images of bones and other body structures.
Flouroscopy - This imaging technology provides real-time moving images of the patient's internal structures through the use of a fluoroscope.  
Additional Inpatient Imaging Technology - In addition to outpatient imaging services, St. Anthony Hospital in-patients benefit from these leading edge imaging services:

Interventional Radiology 
Nuclear Medicine
Computer-guided Stealth 3-D imaging for complex surgeries
Fluoro-navigational imaging
A new bi-plane angioroom for interventional radiology procedures
PACS (picture archiving and communications system), for digital image/record access
Patient Forms

For your convenience, and to expedite your check-in please download, print and complete forms for the following imaging services and bring them with you to your appointment.


If you are scheduled for any other type of imaging appointment, you will be given forms to complete when you arrive for your appointment.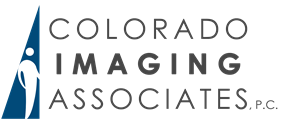 Centura Health welcomes Colorado Imaging Associates (CIA) as one of the premiere providers of diagnostic and interventional radiology services in the Boulder/Denver metro area.
CIA is staffed by U.S. trained, board-certified, subspecialty radiologists with the training, clinical expertise, and operational infrastructure necessary to deliver the best in imaging services.